Heartland National Medicare Supplement Plan Review
With all the Medicare Supplement insurance offers you receive as you near the age of 65, the hope is that you can pick one that you can count on and trust.  
We understand your frustration!
Heartland National Medicare Supplement Plans is one of the top 10 Medicare Supplement Insurance companies for 2022 that Senior Benefit Services regularly works with. 
But realize:
Heartland does NOT always have the best rates in each state.  For the best rates in your state, start by getting a quote below: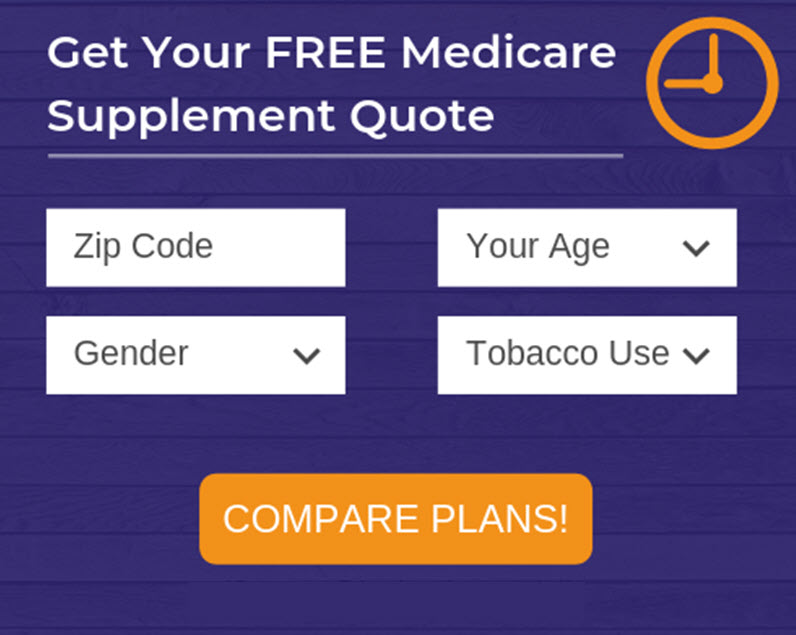 Heartland National Medigap Plans Offered
Remember, the plans offered by Heartland National are identical to any other supplemental insurance carrier, including; AARP or Aetna Medicare supplement plans . 
Heartland National only offers four of the 10 Medicare Supplement Plans approved by the Federal government.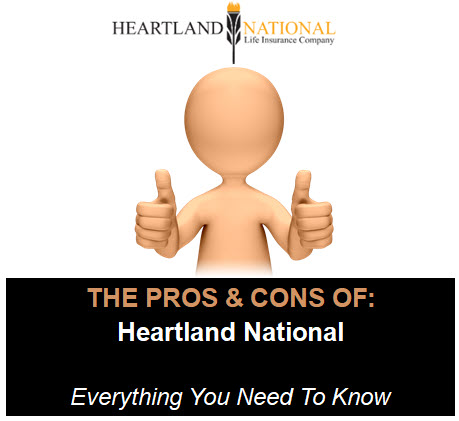 Don't worry though, the majority of people purchasing Medicare supplemental insurance will choose one of three plans and Heartland offers all three of those plans.  
The three most often purchased Medicare Supplement health insurance plans are Plan F, Plan G and Plan N.  
Heartland refers to these three options as their premium plans. 
Premium Plan Features:
Understand, each plan is different.  Heartland National checks off the major plan differences between the three most popular Medicare supplemental insurance plans below.
Heartland Medicare Supplement Plan F
Covers 100% of all costs that Medicare doesn't cover in full

 

Pay 

more in premium each month and not have any hospital or doctor bills
Something to keep in mind about Medigap Plan F, is that it will no longer be available after the end of 2019. 
This plan has been discontinued by Congress.  
The discontinuing of plans isn't unusual as there have been multiple Medsup plans that are no longer offered for various reasons.  
What is important is that when the plan is no longer able to add new younger members, the premiums will increase at a higher rate than open plans because they are able to attract the younger and healthier 65-year old's keeping plan costs lower. 
Speak with a Senior Benefits agent today to discuss if this plan is the right choice for you long term.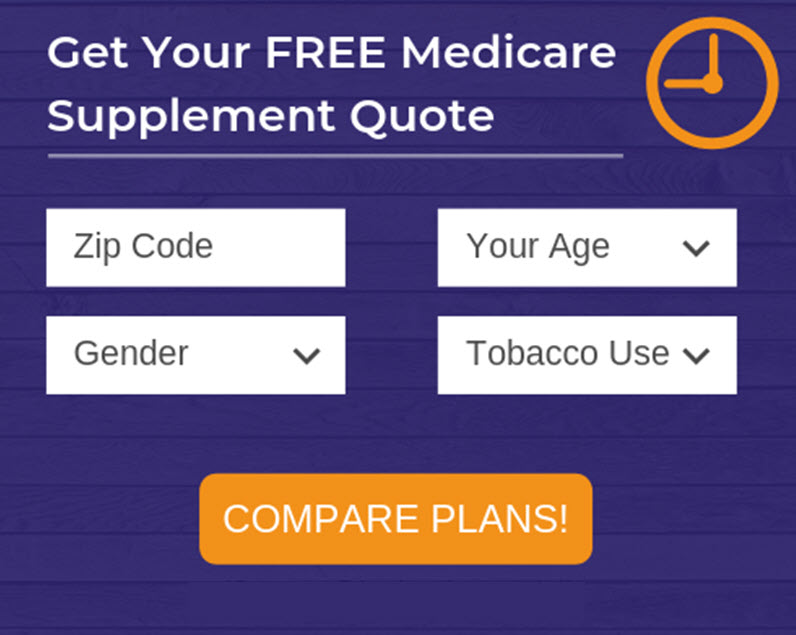 Heartland Medicare Supplement Plan G  – Top Recommended Plan
More rate stability than Plan F 

 

Must pay Medicare Part B annual deductible

 

Part B deductible is associated with doctor visits and outpatient services
The reason Plan G is the top recommended plan by Heartland is because of its stability and wide range of coverage.  
There are only two things that are different about Plan F and Plan G.  With Plan G, you are responsible for paying your Medicare Part B deductible and Plan G will not be discontinued at the end of the year.  
In fact, congress is expecting Plan G to be the most popular and chosen plan of them all.  
It offers everything that Plan F offers, less the Part B deductible.  
Many Medicare Supplement experts believe that with the large influx of new Medicare supplemental insurance recipients choosing this plan, the premiums may become the most stable of all of your options. 
Heartland Medicare Supplement Plan N – Most Popular
$0-$20 co-pay at an office visit

 

Must pay Medicare Part B annual deductible

 

Part B doctor's excess charges are not covered

 

$50 co-pay at the E.R. (waived if admitted)
The cost of Plan N is much less than Plan G but for the reduced premium, you receive a reduced amount of services.  
You will have to pay your Medicare Part B deductible and will have to also pay any doctor's excess charges that are not covered by Part B.  
In addition, you will be responsible for a co-pay when you visit the doctor or the E.R.  
 If you are a in great health and are not on a tight fixed income, this plan can make a lot of sense.  
Keep in mind though, if your health deteriorates or you have problems as you get older, the out of pocket expenses with Plan N will be much higher than with Plan G.  
Don't just think about today, you must think about long term when choosing a Medigap plan. 
BENEFITS
PLAN N
PLAN G
PLAN F
Part A Hospital

Co-Insurance

YES
YES
YES
365 Hospital Reserve Days
YES
YES
YES
Part B Co-Insurance /Co-Payment
YES
YES
YES
Blood Benefit

(First 3 Pints)

YES
YES
YES
Hospice

Co-Insurance /

Co-Payment

YES
YES
YES
Skilled Nursing Facility Co-Insurance
YES
YES
YES
Part A Deductible
YES
YES
YES
Part B Deductible
NO
NO
YES
Part B

Excess Charge

NO
YES
YES
Foreign

Travel Benefit

80%
80%
80%
Out Of Pocket Limit
N/A
N/A
N/A
Click here to compare Medigap rates based on your age, state, and tobacco use.

Why Choose Heartland National Medicare Supplement Plans?  
Senior Benefit Services works with Heartland National Insurance because they are a leader in the Medicare Supplement market and their rates tend to be lower than many of their competitors.  
Heartland offers top quality health insurance plans, including:
Medicare Supplement Plans

 

Cancer Plans

Hospital Indemnity

 
They offer a wide range of services and are known for their personal customer service.  
While their Medicare Supplement plan offerings are near the minimum, they do offer the top three choices at much lower rates than most of their competitors.  
Their great rates and customer service are why Senior Benefit Services has such a strong partnership with Heartland.

Heartland National Medigap Plans
Heartland National Life is a subsidiary company of Heartland Holding Company.
Heartland currently offers Medicare Supplement, Hospital Indemnity, and Cancer plans.
Heartland National is licensed in 50 states and has a solid financial rating.
Product Features
covers some costs that Original Medicare doesn't.
See any doctor who accepts Medicare.
No referrals needed to see a specialist.
Coverage that goes with you anywhere in the U.S.
Guaranteed coverage for life; Just pay your premiums
Plans Offered By Heartland National
Plan F, Plan G,
Plan N, Plan A
Senior Benefit Services thinks Heartland is best known for having some of the most competitive rates.
It will be hard to go wrong with this option if it is available in your state.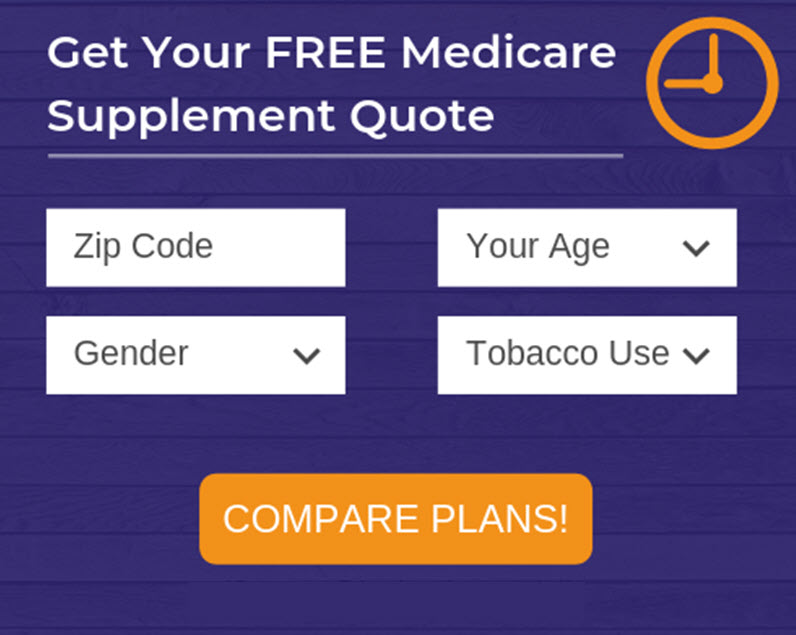 Take Action!
Senior Benefit Services will be able to help guide you through choosing a Medicare Supplement Plan.     
There are many factors that determine the Best Medicare Supplement Plan for you.   
The Experts at Senior Benefit Services have been specializing in helping seniors make the best Medigap insurance choices for over 50 years!     
Call now at 1-800-924-4727 or fill out the easy and convenient 'Start Free Comparison' form in this article.