Confused by all the sales calls and literature you get about retirement and insurance?  Overwhelmed by the amount of mail and phone calls you get about Medicare Supplement and Medicare Advantage plans?
We stop the confusion!
Senior Benefit Services is a leader in providing insurance plans designed for today's retirees and those about to retire in Maryland, Pennsylvania, Florida, Virginia, West Virginia, and multiple other states.
But more than that, we're focused on understanding your needs and helping you find the right Medicare Supplement or Medicare Advantage coverage at an exceptional value.
Here's how we do it.
The "3 Steps And You're Done" Plan
We understand that buying insurance can be extremely confusing.
That's why we make it quick and easy to work with us.  Simply give us a call at 1-800-924-4727 or click here for a quote, and you'll get an:
Easy Price Breakdown – No sales pitch.  Just easy-to-understand advice and pricing.  Absolutely FREE.
10 Minute Application – It takes only minutes to get you insured and back to enjoying your retirement!
Automatic Approval – If you're turning 65 or turned 65 in the last 6 months, you'll be *approved instantly for a Medicare Supplement Plan.
Call us today at 

1-800-924-4727

 or request a quote online.

You'll Love Your Plan… Guaranteed
There's no risk.
You'll get a "free 30 day look" period in which, if you change your mind, you can cancel for a full refund.
All of our plans come with this guarantee so you can move forward with confidence.
Ongoing Service
Remember that our service does not end after you get your insurance coverage, since we offer our clients annual reviews to help guarantee that they always have the best coverage for them.
Questions about Prescription Coverage?
We'll give you a free consultation on plans to help you cover you prescriptions as well, EVEN if you don't buy a plan from us.
In addition to helping you make the correct Medicare decisions, we help our clients transition into "safe money" retirement plans to help guarantee that their life savings will be there when they need it most. From everything to helping you have a lifetime income, increasing your retirement savings, and wealth transfer plans, we can help you.
That's why Senior Benefit Services is here … to make this easier … to help make sure you are protected when you need it most.
*Over age 65?  You may still be approved automatically if you lost your group health insurance through no fault of your own.  Visit our Medicare Supplement Rates by Age page to see how approval works for your specific age.
Meet the Team Behind the Mission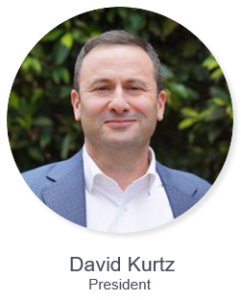 David Kurtz
David is a 3rd generation insurance professional who began working for his father at age 14 filing Medicare claims. Before entering the insurance industry full time David served in the United States Marine Corps and graduated from Winthrop University. For over three decades he has been driven by the principal of making sure our clients are provided a level of service that is second to none.
He has served on numerous advisory boards for insurance companies and has been instrumental in the development of several insurance plans that are now sold nationwide. While not spending time working, he enjoys spending time with his wife Priya who has been by his side for over 31 years and his two children.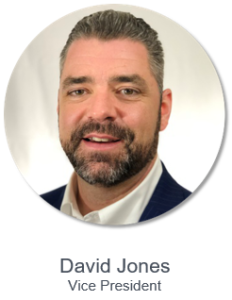 Prior to joining Senior Benefit Services, Inc. David worked with hundreds of clients, from medical offices to legal practices to industrial companies, helping them navigate their company retirement plans with expertise in helping clients build 401(k) plans that balanced the changing demands of the business and regulatory environment with employee needs.
David is a graduate of Elon University (NC) and holds Series 7, 63 and 66, and life and health insurance licenses.
He is a lifelong sports enthusiast with a passion for soccer. He serves as the President and Executive Director for Liverpool FC International Academy Western Maryland, where he oversees the day to day operations of the soccer club, reporting directly to the Liverpool FC Academy in England. When he is not in the office or on the soccer field, he enjoys spending time with his two boys Abe and Max. He also serves his high school alma mater, St. Maria Goretti, sitting on Athletic Hall of Fame Committee.
Click Here to Meet our Advisors