I don't know anyone who reads about Medicare supplement insurance plans for entertainment.
I think we can agree, you are only reading this article because you or a loved one are nearing the age of 65 and are being forced to research Medicare and figure out 'What are Medicare supplement plans?'.
At first glance, Medicare supplement plans can look very confusing and intimidating.
But, I promise, that after reading this article, you will have a much better understanding of the two big questions you need answered, 'What are Medicare supplement plans?' and 'Do I really need a Medicare Supplement?'.
This is a great quick guide to introduce you to the overall Medicare supplement plans available from private insurance companies.
​What Are Medicare Supplement Plans​?
Many of our clients have expressed that this is an extremely confusing and stressful decision that must be researched and completed in a relatively short period of time.
Our customers tell us they are unsure about what Medicare covers or what is the best Medicare supplement plan for them.
They are concerned about the cost of Medicare supplement plans and want to know if Medicare supplement plans increase in price, each year.
Most are nearing retirement or have already retired and are planning for their future on a fixed income.
Their confusion and stress over trying to understand Medicare and the Medigap options are very common.
Marketing Director
​Tony Merwin
"​Most consumers I speak to are confused at the vast amount of information, and unfortunately misinformation, that is out there regarding their Medicare choices. They need the advice of a trained expert to help guide them."
If I Buy Medicare Supplement Insurance: Do I Need Medicare?
The stakes are high when deciding on which Medicare supplement insurance plan to choose.
The option that you choose will determine the amount of your medical coverage and, potentially, how much you will have to pay out-of-your-pocket for your health insurance.
Understanding all the plan options and what are Medicare supplement plans coverage is tantamount to making an informed decision on which supplement plan is best for you.
We are regularly asked if you must have a Medicare policy to purchase a supplement insurance plan.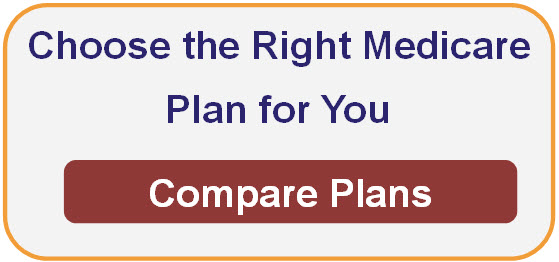 To qualify for a Medicare supplement plan, you must be enrolled in Medicare Part A and Part B.
The Medicare supplement plans work to supplement your Medicare policy and are not stand-alone policies.
These plans are provided by private insurance companies regulated by the State you reside in.
The supplement plans also referred to as Medigap plans, cover hospital and medical costs not covered by your Medicare policy, such as; deductibles, coinsurance, and copayments.
The supplement plans, or Medigap policies, mainly cover the financial 'gaps' in your Medicare coverage.
Medigap plans will only cover one individual, so if you are married, you and your spouse will each need to have their own policy.
The supplement plans premiums are paid on a monthly basis in addition to your Medicare Part B premium.
The costs of these plans are dependent on the Medigap plan that you choose, the insurance companies pricing, your location, and your age.
Once the plan is chosen, and in place, your policy is guaranteed to be renewed, so long as you pay your monthly premiums, even if you develop health problems.

Once you have gone through the process of choosing a plan and get enrolled, so long as you keep the policy current, you will not have to worry about your future health coverage which should give you plenty of peace of mind.
Can I Buy A Medicare Supplement At Any Time?
Your open enrollment period to enroll in a Medigap policy runs for six months from the day you sign up for Medicare Part B after you reach the age of 65.
So the answer to, 'Can I buy a Medicare Supplement at any time?' is Yes but it may cost you a bunch more money!
Failure to enroll in a supplemental plan during the six-month open enrollment period can result in being denied basic benefits, charged higher premiums based on your medical history, and financial penalties.
During the open enrollment period, you are guaranteed a right to join any supplemental plan available where you live regardless of pre-existing medical conditions.
However, sometimes a waiting period will be necessary before the coverage for the pre-existing medical condition goes into effect.
Information You Must Know About The Medicare Supplement Plans
There are ten standardized Medicare supplemental insurance plans available for you to choose from, except for Massachusetts, Minnesota, and Wisconsin, who offer slightly different standardized supplement plan options.
Keep in mind that Medicare Part A and Medicare Part B are sometimes confused for Medicare Supplement Plan A and Plan B.
These are separate Medicare coverages with Medicare Part A helping pay for hospital services and Medicare Part B covering the cost for your doctor's services.
The ten Medicare Supplement Plans will help cover the gaps that Medicare Part A and Part B do not cover.
The amount that those Supplement plans will cover will be determined by which plan you choose, with some plans covering only some of the additional costs and others covering almost all of the costs not covered by Medicare Part A and Part B.
What are the Medicare supplement plans?
At this time the ten Medigap supplement plans that you can choose from are; Plan A, Plan B, Plan C, Plan D, Plan F, Plan G, Plan K, Plan L, Plan M, and Plan N.   
On January 1, 2020, Plan F will no longer be offered, but if you sign up for it before that date and pay your premiums on time, your policy will stay in force as long as you pay the premiums.
Hopefully, you can now better answer, 'What are Medicare supplement plans?'
Here's What You Need To Do Next To Get The Best Medicare Supplement Insurance For You!
Please familiarize yourself with the information on Medicare Supplement Plans that Senior Benefit Services has provided.
We encourage you to check out our definitive guide on Medicare supplement plans to get a complete understanding of supplement insurance.
Most of our customers have multiple questions, and Senior Benefit Services is here to help answer all of your questions and help you choose the best Medigap plan for you.
At any time, please feel free to call us at 1-800-924-4727 to speak to an experienced Medicare Supplement Plan agent today.