Finding out that Medicare Plan F was going away probably put you into an immediate state of worry.
But, there isn't a need to be:
While the Medicare Plan F will be going away in 2020 for new to Medicare enrollees, that doesn't mean it will end for those who already have it.
In this guide today we will go over what is actually happening to the Plan F plan.
Who still can qualify for it and what happens after the plan goes away for new Medicare beneficiaries.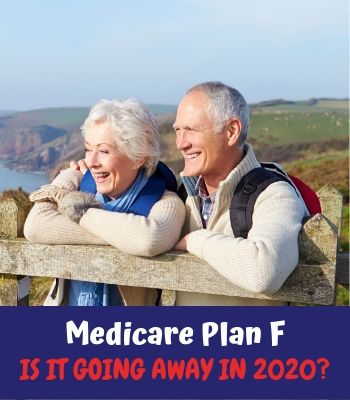 What Is Medigap Plan F
Medicare Supplement Plan F is one of the most comprehensive plans out of all the Medicare Supplement policies.
The fact that it is the most comprehensive also makes it the most expensive option out of all the Medsup plans.
The Plan F is known for giving Medicare beneficiary enrollees the lowest out of pocket expenses by covering the remainder of hospital and doctors costs after Original Medicare has paid it's part.
Medicare Supplement Plan F Covered Benefits
The following is a list of costs and benefits covered by Medigap Plan F:
Part A deductible
Part B deductible
Part B excess charges
Foreign travel emergency
Part B co-insurance or co-payment
Preventative care Part B co-insurance
Skilled Nursing Facility (SNF) co-insurance
Part A hospice care co-payment or co-insurance
Part A hospital and co-insurance costs up to an additional 356 days
First three pints of blood used in an approved medical procedure (annually)
Medigap Plan F Coverage Costs
There is a more affordable option to the Plan F known as the High Deductible Plan F.
However, this plan requires you to pay out of pocket for the first $2,300 (in 2019) before the plan will begin paying for coverage.
As we have stated time and again, it is essential to search for the best price since each company has to offer the same benefits.
When Is Medicare Plan F Going Away?
Medicare Plan F will be going away in 2020; however, these changes won't affect everyone.
If you are eligible for Medicare Part A before 2020, you will still have the ability to enroll in Plan F later on.
Now:
This isn't the first time Congress has gotten rid of a Medigap Plan, in 2010 they ended the Plans E, H, I, and J.
Below are the rules for this new change in 2020:
If you already have Medicare Supplement Plan F you can generally keep it.
If you were eligible for Medicare before January 1, 2020, you may be able to buy Medicare Supplement Plan F.
If you qualify for Medicare on January 1, 2020 or later, you may not be able to buy Medicare Supplement Plan F.
Don't think that just because Plan F is going away that you should try to get it before it's gone.
There are other things to consider, even if you already have Plan F, like how much your premiums could increase over time.
But first, let's talk about why it's going away.
Why Is Plan F Going Away?
This might seem sudden to you; however, Plan F has been going away since 2015 because of the Medicare Access and CHIP Reauthorization Act of 2015 that was signed into legislation.
This piece of legislation created the Quality Payment Program (QPP) which does several things such as: 
Repeal the Sustainable Growth Rate formula
Change how Medicare rewards clinicians for value instead of volume
Arranges quality programs under the Merit-Based Incentive Payments System
Gives bonus' for use of eligible alternative payment models.
This legislation is also requiring CMS to remove Social Security Numbers from all Medicare cards by April 2019.
Also, Medicare premiums for higher income individuals and families will be increasing.
The goal of Congress was to make sure doctors would be paid better than they have been in the past for providing Medicare services.
Earlier Medicare laws had stipulations in them that would decrease doctors pay over the next few years which caused most doctors to threaten to leave Medicare.
To prevent doctors from leaving Medicare, Congress had been voting to hold off on the cuts and just kept pushing the problem further down the docket.
They would need at least $200 Billion or more over the next 10 years and they decided they needed to reform the current Medicare program.
Your A Part Of This Too
The new law would require all Medicare Beneficiaries to be responsible for both their Part A and Part B deductibles.
Your deductible is the amount of money you pay for your health care before your Medicare benefits kick in.
While Medsup plans can still cover Part A Hospital deductible, they won't be able to cover the Part B deductible for new people enrolling.
With this new law taking affect, it would mean that any plan covering your Part B Deductible would have to go away and this is why Plan F was put on the chopping block.
Congress's goal is to make Medicare beneficiaries pay their part because people with Medicare Plan F have what is known as "first dollar" coverage.
First dollar coverage means that from the first day, Medicare covers 80% and their Medigap Plan F covers the deductibles and the other 20%.
So at the time of service, people currently on Plan F don't pay a copay or a deductible for a Medicare-related doctors visit.
This made lawmakers fear that people would just keep going to the doctor for things that don't require medical care simply because it won't cost them to see a doctor.
Their goal with the new cost-sharing layout is to make you think twice about visiting a doctor for a minor cold and to use coverage for more serious things.
How The 2020 Changes Affect Your Care
The Medicare Access and CHIP Re-authorization Act or (MACRA) puts into affect values-based initiatives aimed at improving care and access for Medicare and CHIP beneficiaries.
The new program known as the Quality Payment Program aims to move the healthcare industry from fee-for-service to value-based care.
This means Medicare doctors, pa's, and nurses must participate in either Alternative Payment Models (APMs) or in Merit-based Incentive Payment System (MIPS).
Their performance score will determine payment adjustment in future years.
CMS will determine a positive, neutral or negative payment scale.
The idea is that if doctors income are based on the quality of their patients lives that they will focus more on helping them and not trying to get as many appointments as possible.

Should I Worry About A Plan F Rate Increase?
This all comes down to the state that you live in.
Back in 2010 when Medicare ended the H, I, and J Plans, some companies did have price increases but not all of them.
Some people are worried about this, and it's certainly possible that it can happen.
Also, one thing that is different this time around is that if you are grandfathered into Medicare Plan F then you will be able to change to another Plan F in the future.
Idaho even has a law that specifically prevents rates from increasing on the Plan F more than other plans.
Overall you shouldn't have to be worried about their being a high Plan F exodus causing rates to go up at a fast pace.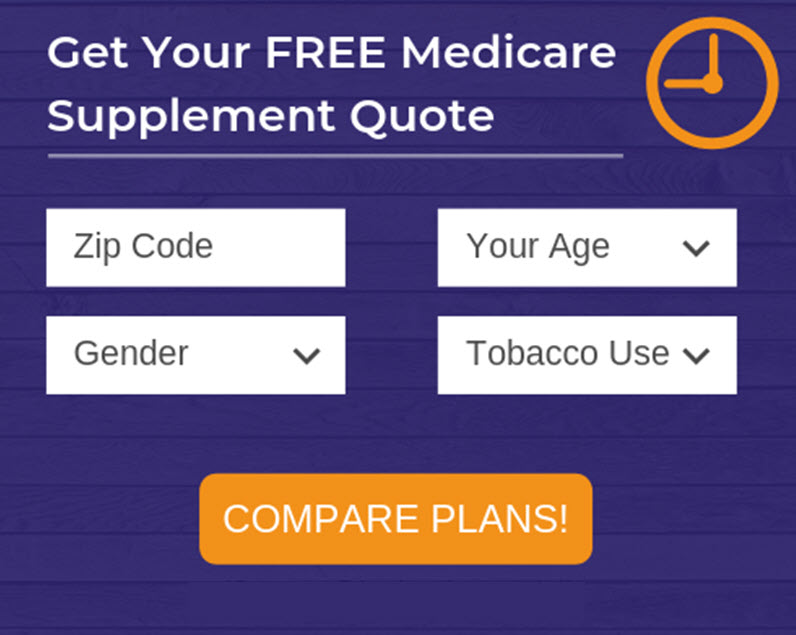 How Should You Deal With These Changes? 
In all honesty, you probably should focus on what plan will work best for you Today!
Which plan has the best rate now and also gives you the benefits you require.
Sometimes a Plan G is more affordable than a Plan F even with losing the deductible.
For Instance:
If you get a quote for a Medicare Plan F and the rate is $150 per month, but your Plan G quote is $100 per month.
If you go with the Plan G you are responsible for the Part B deductible of $233 this year.
If you go with plan G your Annual cost including the deductible would be $1,433.00 and if you went with the Plan F it would be $1,800 per year.
It is important to pay attention to the coverage you need and the premiums you will pay
Should You Just Switch To Plan G?
If you currently have Plan F and are wondering if you should just switch to Plan G that is going to depend on your current situation.
If you can find a much more affordable rate for a Plan G then you should switch immediately.
Don't even consider switching plans just to avoid confusion, it is about making sure you have the most affordable plan with the best options available to you.
Higher Premiums For Higher Incomes
Another huge change will be the adjustment to the income thresholds for Medicare Part B Premiums.
It is mainly only going to affect the higher income earners by having them pay more for their Part B and Part D coverage than they currently do.
Premiums will increase even further for a person earning over $133,500 per year or $267,000 per year for a couple.
Kaiser states that even though the change only affects a small group of people, they will be paying as much as 80% more than the Part B base premium.

Are There Any Plans Similar To Plan F?
There is actually a plan that is very similar to the Medicare Plan F and that is Medigap Plan G.
Plan G has the same benefits as the plan F except for the Part B Deductible.
What Is The Part B Deductible?
The part b deductible is the amount you are responsible for paying before Medicare will start assisting you with health care payments.
The Medicare Part B deductible is $233 for 2022.
After you have paid your deductible, you typically pay 20% of the Medicare-approved amount for most covered physician services, outpatient care, and durable medical equipment.
Keep in mind that there are other alternatives to Plan F as well.
If you check out the chart below you can see exactly how Plan G and Plan F are different.
BENEFITS
PLAN G
PLAN F
Part A Hospital

Co-Insurance

YES
YES
365 Hospital Reserve Days
YES
YES
Part B Co-Insurance /Co-Payment
YES
YES
Blood Benefit

(First 3 Pints)

YES
YES
Hospice

Co-Insurance /

Co-Payment

YES
YES
Skilled Nursing Facility Co-Insurance
YES
YES
Part A Deductible
YES
YES
Part B Deductible
NO
YES
Part B

Excess Charge

YES
YES
Foreign

Travel Benefit

80%
80%
Out Of Pocket Limit
N/A
N/A
If you decide to switch to a Plan G, just remember you will be responsible for the Part B Deductible; however, I have seen people switch to a much more affordable Plan G on a monthly basis.
Plan N
Plan N is another good option that is not going away and depending on your situation it might be the most affordable option available.
Medicare Plan N is an attractive policy because the premium costs are lower than Medicare Plan F but you still receive a lot of coverage. 
Medicare Supplement Plan N covers just about everything that Medicare Plan F covers.  
Plan N Medical Coverage Include
Medicare Part A hospital coinsurance and hospital stay costs up to 365 days after you exceed the number of days Medicare will cover

 

Medicare Part A hospice care coinsurance

 

Medicare Part A deductible

 

Medicare Part B coinsurance costs (however, you must pay a co-payment for 

doctors'

 visits and emergency room visits)

 

First three pints of blood 

 

Skilled nursing facility coinsurance

 
Plan N additional costs
Medicare Part B Deductible

 

Medicare Part B doctors excessive charges

 

You must pay a co-payment of up to $20 for 

Doctors

 visits 

 

Emergency Room visits require a co-payment of up to $50

 
BENEFITS
PLAN N
PLAN F
Part A Hospital

Co-Insurance

YES
YES
365 Hospital Reserve Days
YES
YES
Part B Co-Insurance /Co-Payment
YES
YES
Blood Benefit

(First 3 Pints)

YES
YES
Hospice

Co-Insurance /

Co-Payment

YES
YES
Skilled Nursing Facility Co-Insurance
YES
YES
Part A Deductible
YES
YES
Part B Deductible
NO
YES
Part B

Excess Charge

NO

YES
Foreign

Travel Benefit

80%
80%
Out Of Pocket Limit
N/A
N/A
High Deductible Plan G (New For 2020)
The Medicare Plan F has a High Deductible version of itself, sense it will be going away, the Plan G has been given the High Deductible Option after 2020.
The way the plan works is that they  require first paying a plan deductible for 2022 of [$2490] before the plan begins to pay.
Once the plan deductible is met, the plan pays 100% of covered services for the rest of the calendar year.
High deductible plan G does not cover the Medicare Part B deductible. However, high deductible plan G counts your payment of the Medicare Part B deductible toward meeting the plan deductible.
Plan F, Plan G, Plan N Medsup Rates By Age
Below we compare a few Medigap Rates By age:
| AGE | PLAN F | PLAN G | PLAN N |
| --- | --- | --- | --- |
| AGE 65 | $161.36 | $131.34 | $105.62 |
| AGE 66 | $164.90 | $131.34 | $111.00 |
| AGE 67 | $168.58 | $131.34 | $115.90 |
| AGE 68 | $175.13 | $131.34 | $117.27 |
| AGE 69 | $181.98 | $135.09 | $120.62 |
Medsup Plan C Is Going Away Too…
Yes, you probably didn't come to this post to read about Plan C; however, it is going away for new to Medicare enrollees the same as Medicare Plan F will be.
Plan C is no where near as popular as Plan F so that is probably why you haven't heard of it going away.
Is There A Plan C Equivalent
There is a Plan C equivalent and that is Plan D, if you check out the chart below you can see that the only difference between each plan is the Part B deductible.
However, the Plan D has all of the same basic benefits as Plan C.
Comparing Medicare Supplement Plans C & D

Benefits

Plan C

Plan D

Part A Hospital Co-insurance

Yes

Yes

​365 Hospital Reserve Days

Yes

Yes

​Part B co-insurance / co-payment

Yes

Yes

​Blood Benefit (first 3 pints)

Yes

Yes

​Hospice coinsurance / co-pay

Yes

Yes

Skilled Nursing Facility co-insurance

Yes

Yes

Part A deductible

Yes

Yes

​Part B deductible

Yes

No

​Part B excess charge

No

No

Foreign Travel Benefit

80%

80%

​Out-of-pocket limit

N/A

N/A
The Plan C will phase out in the exact same way as Plan F, so if you currently have Plan C be sure to read about how Plan F will go away.
Taking Action
If you are already covered with Medicare Plan F or Plan C there isn't any action you need to take if you are perfectly fine with your coverage.
If you are ready to move to another plan, just remember once you make that move, you can't go back.
Plan G will definitely be the replacement for Medicare Plan F and if you are ready to make the switch please feel free to call us toll free at 1.800.924.4272 or get a quote below.