Finding out that you are overpaying for Medigap insurance is frustrating. 
Getting the best Medicare Supplement Rates for ages 70 to 75 can save you 100's or 1,000's of dollars a year.  
Medicare regulates all Medicare Supplement Plans  regardless of the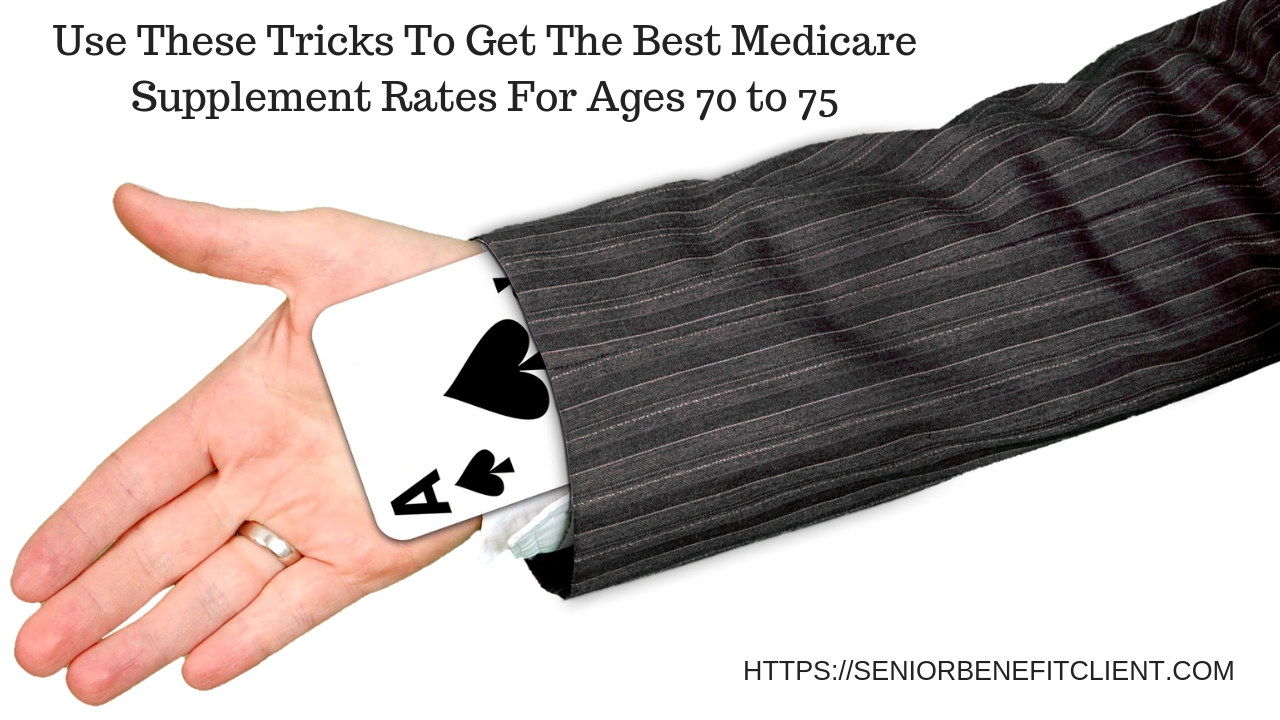 company you purchase your Medigap Insurance from, the coverage is the same.  
I will explain how you can save money simply by speaking with a Medicare Supplement expert who will look for a plan that can cost much less than what you are presently paying but still give you the exact same coverage. 
Best Medicare Supplement Rates For Age 70
By age 70, you are probably already enrolled in a Medigap plan.  
The question is, what plan are you enrolled in? 
Are you enrolled in Plan F, Plan G or Plan N?  
And, are you getting the best Medigap Insurance rate for age 70?  
It will cost you nothing to speak with one of our Medicare Supplement experts who will review your present health status and be able to find the best available rates.  
Medicare gap insurance rates are less expensive for females than males but there are a few other factors that can save you money or increase your premiums.  
Are you healthy, do you smoke or are you a non-tobacco user?  
Pre-existing health conditions can increase your rates but some past health problems that you had a few years ago, may not affect your rates at all.  
By age 70, you should be discussing your Medigap insurance with a Senior Benefits expert on an annual basis to ensure you don't over pay another MedSup carrier for the exact same coverage you could get somewhere else.  
Best Medicare Supplement Rates For Age 71
By age 71, you may be dealing with some minor health issues.  
One of our top Senior Insurance Advisors had this advice for deciding on Medicare Supplement Plans Cost. 
​Anything can happen to anyone at any time so get the best plan you can afford (at age 71). Just because you are healthy now, doesn't mean you won't have an accident or become ill in the near future. This includes plans with 100% excess charge coverage and 100-day skilled nursing care coverage. A Plan G is the best for cost and coverage.
​Shawn Graff Sr. Insurance Advisor / Senior Benefit Services, Inc.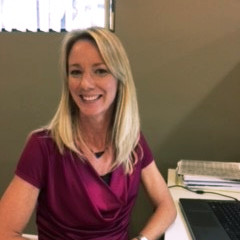 Best Medicare Supplement Rates For Age 72
Keep in mind that just because you were healthy when you signed up for your existing Medicare Supplement plan, doesn't mean that you are getting the best rates for age 72.  
All Medigap premiums increase each year but different carriers offer different rates and increase in different increments.  
Even if you are a Male smoker with some health issues, regularly checking with a Medigap expert can result in much lower supplement insurance rates at age 72. 
Sample Quote: Male – Non-Tobacco – Living in Hagerstown, Maryland
| pLANS | pLAN F | PLAN G | PLAN N |
| --- | --- | --- | --- |
| AGE 70 | $189.06 | $138.96 | $124.07 |
| AGE 71 | $196.43 | $143.90 | $128.48 |
| AGE 72 | $203.68 | $149.62 | $133.60 |
| AGE 73 | $210.91 | $155.90 | $139.20 |
| AGE 74 | $217.12 | $162.32 | $143.81 |
| AGE 75 | $225.80 | $168.46 | $146.71 |
Best Medicare Supplement Rates For Age 73
When changing your Medigap policy there are a few things to consider.  
First, what plan are you presently using? 
If it is Plan F and you qualify to move to Plan G, this will save you a ton of money usually.  
Because Plan F will not be available after 2020 to people new to Medicare Supplement Plans, the
premiums will increase due to the inability to keep adding younger and healthier Medigap users.  
Taking advantage of this knowledge and investigating the move to Plan G can be one of the best financial decisions you make at age 73.
Best Medicare Supplement Rates For Age 74
What are truly the best Medigap policy rates for age 74? 
If you are looking at a true Medicare Supplement, the F, G and N are the main three plans. Plan L, K, M, only cover ½ the hospital deductible and have out of pocket maximums. So, in those cases, it is better to go Medicare Advantage. Very few of our customers opt for a high deductible supplement plan. 
Karen Simundson
Senior Insurance Advisor
It is important to take advantage of changing Medigap policies as soon as possible.  
Whether you are a male or female, smoker or non-tobacco user can all factor into your Medicare Supplement Ins Plans rates.  
For instance, some medications you may take for a health issue may not affect your premiums.  
However, if you have diabetes and have to take insulin, most companies will decline your coverage.  
At age 74, a male or female looking to change Medigap insurance plans can save a tremendous amount of money if they are healthy.  
Sample Quote: Female – Non-Tobacco – Living in Hagerstown, Maryland
| pLANS | pLAN F | PLAN G | PLAN N |
| --- | --- | --- | --- |
| AGE 70 | $168.35 | $129.87 | $112.79 |
| AGE 71 | $173.79 | $133.54 | $116.93 |
| AGE 72 | $179.23 | $137.69 | $121.07 |
| AGE 73 | $185.35 | $142.08 | $125.84 |
| AGE 74 | $190.85 | $146.38 | $130.01 |
| AGE 75 | $196.35 | $150.24 | $133.39 |
Best Medicare Supplement Rates For Age 75
Statistically, the majority of people by age 75 will have some sort of health condition.  
Some of these health conditions can result in you being declined coverage outside of the Medicare Supplement Open Enrollment Period.  
It doesn't matter if you are a male or female, whether you smoke or are a non-tobacco user, some health conditions, the Medigap carriers simply will just not insure.  
Sometimes your health is great so long as you stay on your medications but even those medications can result in you being declined coverage.  
It's important to find the best priced plan for you at age 75, whether it is Plan F, Plan G or Plan N.  
As you get older, it can be more difficult to change plans do to your health. 
Taking Action!
Senior Benefit Services will be able to help guide you through choosing a Medicare Supplement Plan.   
There are many factors that determine the Best Medicare Supplement Rates For Ages 70 to 75.  
The Experts at Senior Benefit Services have been specializing in helping seniors make the best Medigap insurance choices for over 50 years!   
Call now at 1-800-924-4727 or fill out the easy and convenient 'Start Free Comparison' form in this article.  
​