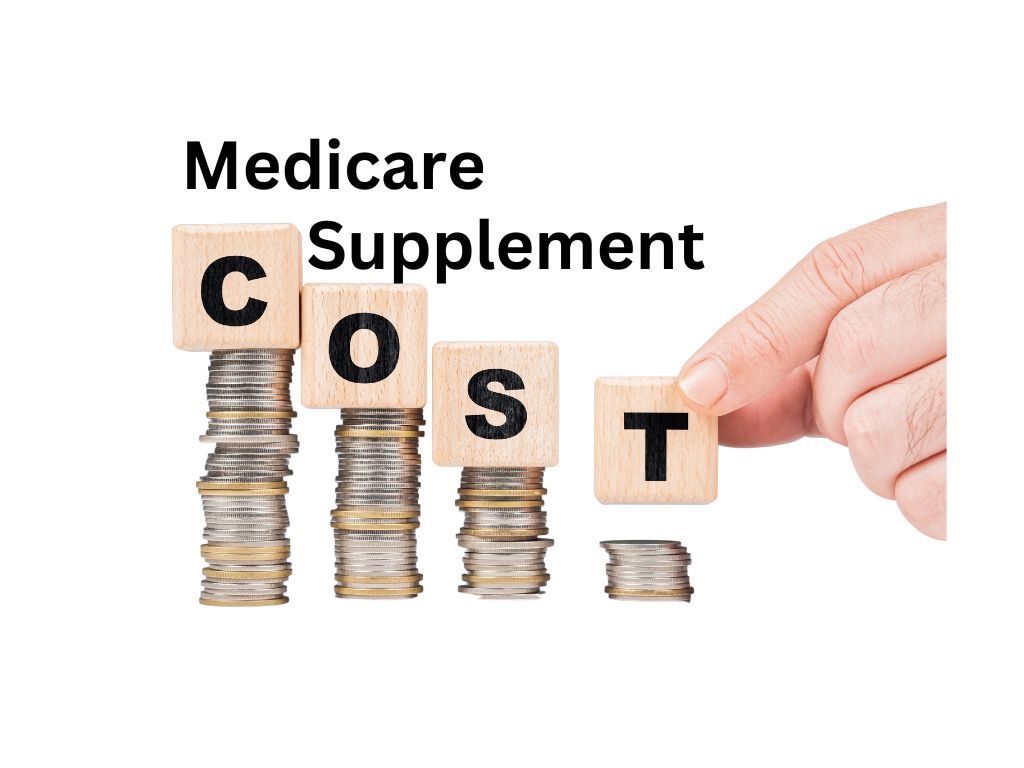 When you're considering Medicare Supplement coverage, one question that often comes to mind is: How much does a Medicare Supplement plan cost? It's an important question, but finding an exact answer can be challenging due to various factors.
Factors such as your age, the plan you chose, tobacco usage, and even location (the state and county you live in) can all impact the cost of Medicare Supplement (also known as Medigap) plans. While it's difficult to pinpoint an exact price, you'll find that premiums typically range from $50 (for a High Deductible Plan G) to $500 or more on some of the older plans that have gone up over the years. As you can see, that is a very broad range of premium costs, but in our article we will drill this down to give you a better average.
In the following sections, we'll explore the average costs of some highly-rated Medicare Supplement plans, discuss the factors influencing costs, and provide insights on how you can obtain cost-saving benefits while ensuring proper coverage.
The Need for Medicare Supplement Plans
Medicare provides vital health coverage to millions of seniors across America, but it's not perfect. That's where Medicare Supplement Insurance, also known as Medigap, comes in. These private policies help fill the gaps in traditional Medicare coverage, such as deductibles, copayments, and coinsurance. A Medicare Supplement plan protects you from unexpected medical bills that could otherwise deplete your savings, and provides peace of mind. Plus, with a wide variety of plan options available, you can choose the coverage that best fits your individual needs and budget. So if you want to ensure that you're fully covered for all of life's curveballs, consider Medicare Supplement Insurance.
What Factors Influence The Average Cost of Medicare Supplement Plans?
When it comes to Medicare, many individuals turn to supplemental insurance to help offset the costs of healthcare. However, the cost of Medicare Supplement premiums can vary based on a variety of factors. Age is one of the biggest contributors, with premiums typically higher for older individuals. Tobacco usage will cause you to pay a higher premium, and in some states a male will typically pay a higher rate than a female who is the same age. Additionally, health status plays a role, as those with pre-existing conditions may see higher premiums due to some of the lower costing insurance carriers having more restrictive underwriting. Consider these factors when selecting a Medicare Supplement plan to meet your health needs and budget effectively. With a little bit of research, you can find a plan that fits your individual needs and circumstances.
What To Look for When Deciding on a Medigap Plan?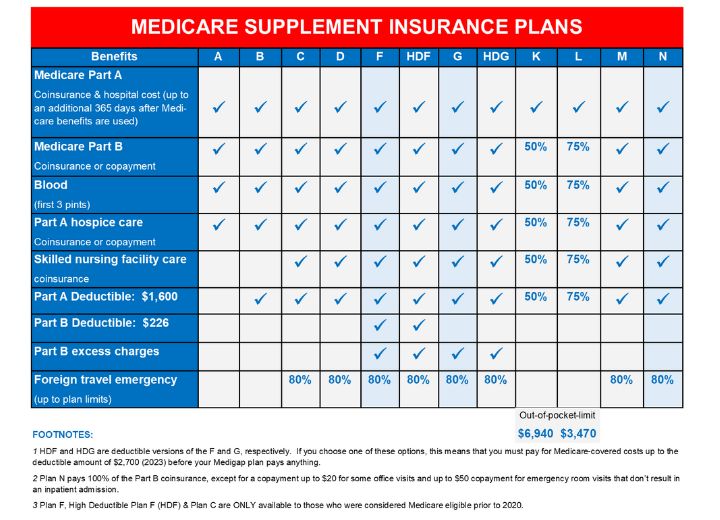 Navigating the world of Medicare can be a daunting task, especially when it comes to selecting the right Medicare Supplement policy, or Medigap. It's important to understand what to look for when shopping for coverage options. With so many options available, it can be challenging to determine which policy is right for your specific needs. Some key factors to consider may include the amount of hospital and doctor coverage included in the plan, whether prescription drug coverage is included or if it's a stand-alone option, and if the policy covers any out-of-pocket expenses. Choosing a suitable Medigap plan can give you peace of mind and ensure full coverage for your healthcare needs.
Medicare Supplement Plan Costs in Open Enrollment
Does the Open Enrollment Period affect the cost of your Medicare Supplement plan? The answer is No. When you are first eligible for Medicare and enter your open enrollment period, this is when you have the opportunity to enroll into any Medicare Supplement plan that is available to you in your state with no underwriting.
Now finding the right healthcare plan can be a tricky task, especially when you're on a budget. During the open enrollment period, it's important to educate yourself on the available plans, including Medicare Supplement and Medigap policies, and choose which one best suits your needs. Remember, the plan may involve costs beyond just the premiums. Consider the co-pays, deductibles, and other out-of-pocket expenses to get a better understanding of what you'll be responsible for paying. Comparing plans from different providers helps identify the one offering the most comprehensive coverage at the best price. Staying informed and diligent during enrollment lets you find a plan that fits your budget and healthcare needs.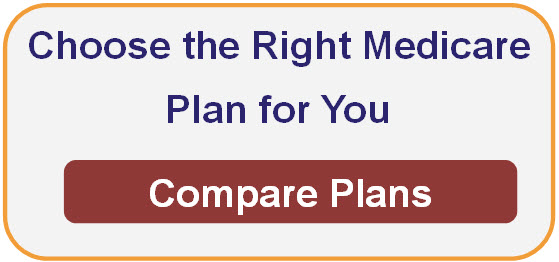 Medicare Supplement Plan Average Cost
As we stated earlier, there are multiple factors that will determine your Medicare Supplement monthly cost. One of the bigger factors is age. You can see sample Medicare Supplement costs for ages 65-69 here. You will likely notice that the premium difference between ages 65-68 is not significant.
Where we start to really see a bigger price differential is when we enter the age bracket of 70-75. To see sample rates of Medigap plan costs for these ages click here. Premiums at these ages increase by about $6 or more each month, unlike the $1-$3 increase seen at younger ages.
In the 76 and older age bracket, the insurance carrier prices plans considering potential health declines common at that age. This is when we will see typical rates up over $200+ per month. Sample rates of ages 76-80 can be seen here.
If we look at just the top 5 Medicare Supplement carriers in several states, you will see that none of them come close to $500 per month. So why did we mention average premiums being up to more than $500 per month? Believing they won't qualify for a new plan, many stick with their original one, which may have over 15 years of claims experience.
Current Medicare Supplement Cost Examples
Let's look at an example below for Omaha, Nebraska (zip code 68007 in Douglas County).
| | |
| --- | --- |
| Age | Monthly Premium |
| 65 | $106.56 |
| 70 | $110.12 |
| 75 | $129.44 |
Plan G for Female, Non-Tobacco User, NO Discounts Included
The highest priced Plan G in this zip code will actually shock you. These rates are based upon the same criteria as above. The highest priced Medicare Supplement Plan G in this zip code is over $600 per month!!
Let's look at another example below for Richmond, VA (zip code 23173)
| | |
| --- | --- |
| Age | Monthly Premium |
| 65 | $93.45 |
| 70 | $95.98 |
| 75 | $112.02 |
Plan G for Female, Non-Tobacco, NO Discounts Included
The highest priced Plan G in this zip is $368.30!
Last but not least, lets look at the average rates for the resident state of Mickey Mouse in Orlando, Florida (zip code 32789)
| | |
| --- | --- |
| Age | Monthly Premium |
| 65 | $172.24 |
| 70 | $184.68 |
| 75 | $207.72 |
Plan G for Female, Non-Tobacco, NO Discounts included
The highest priced Plan G in this zip is $326.79 which is actually a bit better than the other states we have discussed.
If your coverage is with a carrier that halted new sales, your premiums could surpass those listed in our examples. The reason is that the highest costing plans that we have provided are ones that are still available for sale in that state. If a carrier chooses to discontinue business in a certain state, they can cease accepting new policyholders. However, they must still settle claims and renew current policies as long as the premiums are timely paid. New, younger policyholders are not entering the business, and existing ones age yearly, pushing rates potentially above $500 monthly.
Takeaway
To make sure you are getting the best coverage at the most competitive price, don't try going at it alone. Contact Senior Benefit Services, Inc today at (800)924-4727. Remember, 'We Make Medicare Easy'!