There is a lot of confusion around Medicare OEP 2019 because there are so many similar terms.  
Here's the thing… 
While there may be multiple Medicare open enrollment periods for different parts and plans, once they have been explained they really aren't that difficult to sort out.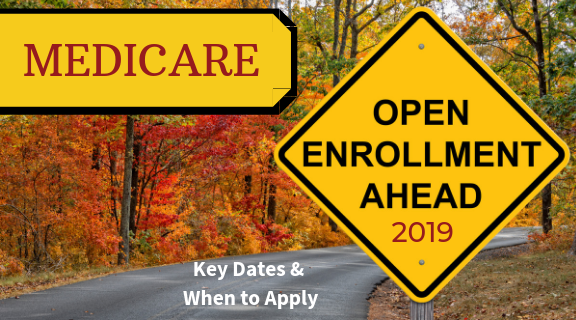 We will discuss the differences between the initial Medicare OEP (open enrollment period), the annual Medicare oep 2019, Part D's open enrollment period, and Medicare Supplements open enrollment.  
Medicare Initial Enrollment Period

 
The Medicare Initial Enrollment Period is quite different from the annual fall Medicare OEP 2019 and confusing the two can cause you to have to pay much more in premiums.  
The question you need to be asking is, 'When does Medicare start?' 
The Initial Enrollment Period for most people only comes around once in their life when they turn 65 which, is the age Medicare starts.   
You become eligible for Medicare Part A the first day of the month after your 65th birthday and your initial enrollment period extends from 6 months of that date.  
So if you are wondering, 'What age does Medicare start?'  
The answer would be the age Medicare starts is the 1st day of the month after you turn 65 and the enrollment period continues for six months after that.  
Many of your questions can be answered within the free Medicare and you 2019 handbook pdf online.  
This definitive annual guide for Medicare has been the consumer's go-to resource for both new and existing Medicare recipients.  
The Medicare and you 2019 handbook includes comprehensive coverage of your options within the system including Part A, Part B, Part D, Medicare Advantage, and Supplemental options.  
If you are close to turning 65 or have already reached 65 and are wondering about your options, start by reviewing the Medicare and you pdf handbook online.  
During the initial enrollment period you will have the option of choosing Medicare Advantage over Medicare Part A and Part B, also referred to as Original Medicare. 
If you choose Original Medicare you can also choose a Medigap supplemental plan to cover those expenses that Medicare does not.  
The options can be very confusing please give Senior Benefits Medicare Experts a no obligation toll-free phone call at 1.800.924.4272 or get a quote below.

When is Medicare OEP 2019

 
The annual fall Medicare OEP (open enrollment period) in 2019 will start this year on October 15 and end December 7th, 2019.  
During the annual enrollment period 2019 you have the option to: 
Change from Original Medicare (Part A & B) to Medicare Advantage (Part C)

 

Change from Medicare Advantage to Original Medicare

 

Change your Medicare Advantage plan from one to another

 

Change your prescription drug plan (Part D) from one to another

 

Enroll in Medicare Part D (Prescription drug plan) if you didn't in the past but possibly with a late enrollment penalty

 
If you want to enroll in Medicare Advantage during the OEP 2019 you will have to meet certain criteria: 
You have to be enrolled in Medicare Part A and Part B

 

You must reside in the plans service area

 

Certain existing medical conditions cannot qualify (contact a Senior Benefits Agent for more details)

 
Feel free to contact a Senior Benefits Medicare Expert today to walk you through the 2019 annual enrollment period, toll-free at 1.800.924.4272 or get a quote below.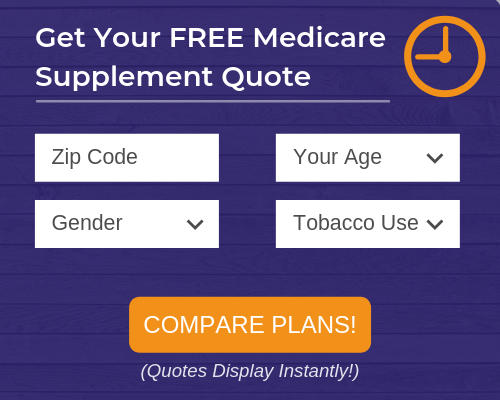 Medicare Advantage Annual Enrollment Period

 
Prior to 2019, if you wanted to change your Medicare Advantage plan you had to do so during the Medicare AEP (annual enrollment period) unless you qualified for the Special Enrollment Period aka Early OEP.  
The 21st Century Cures Act changed all that in 2019 to allow you to switch from Medicare Advantage to Original Medicare and Part D or change Advantage plans outside of the Medicare OEP in 2019.  
The 21st Century Cures Act extended the AEP from 6 weeks to 3 months and will allow policyholders to switch Medicare Advantage plans along with moving to Original Medicare and Part D now during that three-month annual window.  
When is Open Enrollment For Medicare Part 

D

 
Open enrollment for Medicare Part D is at the same time as general Medicare OEP, starting October 15th and ending December 7th.  
While auto-renewal is available for Medicare Part D plans, it is important to understand the policy and premiums change from year to year. 
Even if you are planning on renewing the plan, you need to take the time and review the upcoming changes to your policy for the coming year.  
Many people are shocked to find out their prescription is no longer covered or has been moved to a more expensive bracket from previous years.  
Contact a Senior Benefit Services Medicare Expert today to discuss the upcoming Medicare Part D open enrollment (OEP) in 2019, toll-free at 1.800.924.4272 or get a quote below.
Taking Action
Hopefully, you now have a better understanding of the Annual Enrollment Period and/or Medicare Open Enrollment Period.
There are many options available to you each fall OEP with new plans beign added each year.
Our agents will not pressure you into something you do not want or need.
Pick up the phone and speak with one of our experts about your Medicare needs today, toll-free at 1.800.924.4272 or get a quote below.