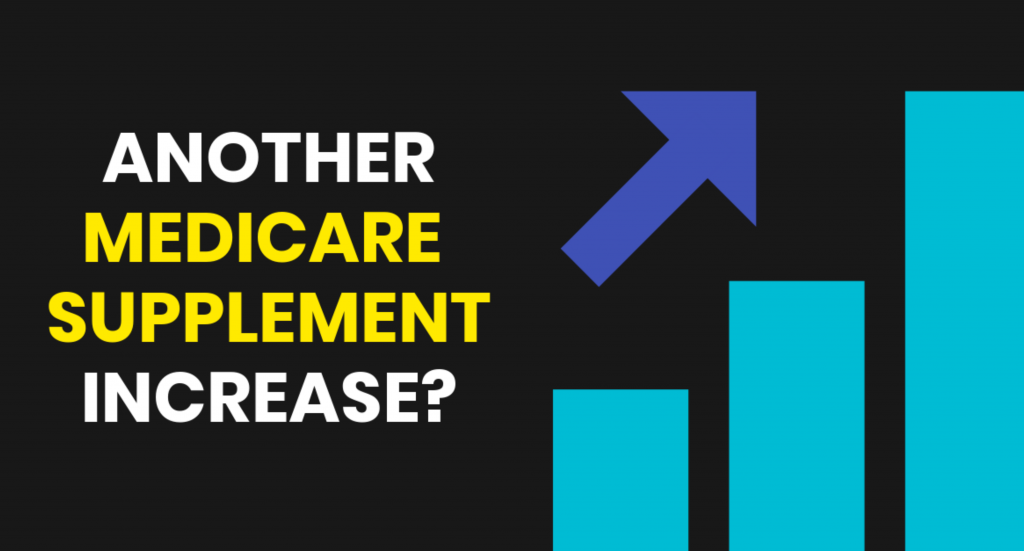 If you're on Medicare, there's a pretty good chance you also have a Medicare supplement plan to help cover out-of-pocket expenses such as copayments, deductibles, and coinsurance. As time passes, you'll inevitably experience a rate increase. Unfortunately, a Medicare Supplement rate increase is impossible to avoid. So, what gives?
Why Medicare Supplement Rates Increase
Understanding why your Medicare supplement rate increases can help you navigate the turbulent waters of rising costs. A rate increase can be caused by any number of reasons, but it all starts with the pricing structure of your plan. There are three separate ways that carriers price Medicare supplement plans and they vary by state.
Community rated – You pay a flat rate regardless of age. Rates may increase based on other factors, such as inflation, but not because of your age.
Issue-Age rated – Your rate is based on your age at the time of purchase. Rates may increase based on collective policy claims but not because of your age.
Attained-Age rated – Your rate is based on your current age and increases as you grow older. This is the most common type of pricing plan.
Keep in mind that each of these pricing plans may not be available in every state. There are also other factors that influence the rate you pay for your Medicare Supplement plan. These factors include inflation, the rising cost of healthcare, and claims experience. With so many moving parts, the dreaded rate increase is a virtual certainty.
What You can Do to Control Cost
As insurance companies pay more claims, they tend to raise premiums to offset costs. Luckily, Medicare supplement plans are standardized but every company has a different claims pool and experience. This means that you may be able to find the exact same Medicare supplement plan at a different company for a lower price. Since Medicare supplement plans do not operate within networks, changing carriers will not affect your access to providers.
You may also find that your needs change over time and a different plan may suit you better. Perhaps you've been paying a high-priced premium for the infamous 'Plan F' supplement.  Another way to fight against a Medicare Supplement rate increase is to look at optional plans.  You may find that 'Plan G' is better suited to your lifestyle and your budget. It is nearly identical to 'Plan F' but it doesn't cover the minimal deductible for Medicare Part B and it is typically much more affordable.
At Senior Benefit Services Inc., we recommend an annual review near your policy's anniversary date to ensure you have the coverage you need at the best possible rate. Our mission is to help you enjoy your retirement by ensuring you get great insurance at an exceptional value. Contact Senior Benefit Services Inc. today to get a free no-pressure Medicare supplement quote or compare rates with your current plan.