Trying to decide ​which company to purchase your Medicare Supplement Plan ​through can be confusing and stressful.  
But, it doesn't need to be:
​Figuring out the best Medigap company for you will come down to your age, health, budget, and financial strength of the company.
In this post today, I will go over why ​Transamerica is the best option for your Medicare Supplement needs in 2022.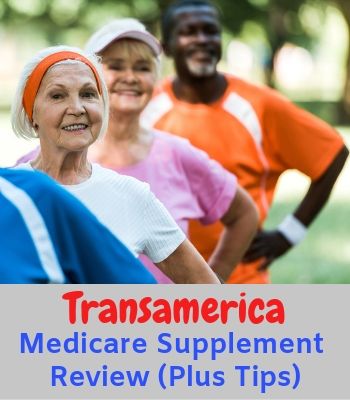 The Transamerica Medicare Supplement Review will provide you everything you need to know about this longstanding company.  Did you know that ​Transamerica is also one of the 2019 Top Ten Medicare Supplement Insurance Companies?  
​Who Is Transamerica?
Transamerica Insurance Company is one of the oldest life insurance companies in the nation and has been providing insurance products since 1900.
It was also founded by the same person that founded Bank Of America, isn't that amazing?
They are licensed in all states except New York and the District of Columbia and hold an A.M. Best rating of A+ (Superior).
Transamerica entered into the Medicare supplement field in July of 2015 by taking over the Medicare division of Stonebridge Life.
​Believe it or not, Transamerica​ pretty new to the Medicare Supplement Insurance market, yet they have already set ​themselves apart by providing quality coverage at low rates.

Transamerica Medigap Plans Offered 
The benefit of a Medigap plan is that it was created specifically to cover the "gaps" that Original Medicare don't cover.
This usually ends up being about 20% of your total annual costs.
​This is why choosing the correct plan is essential when you are deciding on a Medsup plan. With the right Medicare Supplement plan, you will have very little out-of-pocket cost.
The chart below highlights the most popular Medicare supplement ​options; F, G & N.
| BENEFITS | PLAN N | PLAN G | PLAN F |
| --- | --- | --- | --- |
| Part A HospitalCo-Insurance | YES | YES | YES |
| 365 Hospital Reserve Days | YES | YES | YES |
| Part B Co-Insurance /Co-Payment | YES | YES | YES |
| Blood Benefit(First 3 Pints) | YES | YES | YES |
| HospiceCo-Insurance /Co-Payment | YES | YES | YES |
| Skilled Nursing Facility Co-Insurance | YES | YES | YES |
| Part A Deductible | YES | YES | YES |
| Part B Deductible | NO | NO | YES |
| Part BExcess Charge | NO | YES | YES |
| ForeignTravel Benefit | 80% | 80% | 80% |
| Out Of Pocket Limit | N/A | N/A | N/A |
With any of these plans, you can ​visit any doctor or hospital in the country that accepts Medicare and no referrals are needed.
Prices will range depending on your location, age, and gender.
However, Transamerica tends to be very competitive in many states across the country.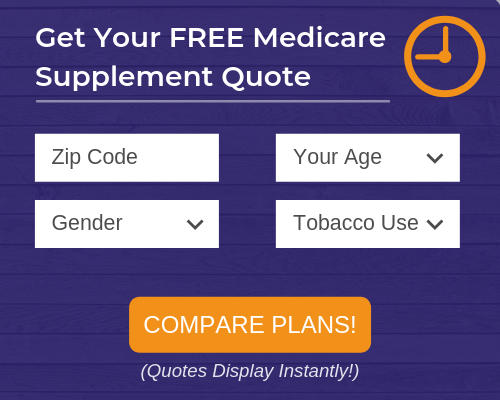 ​Transamerica Medicare Supplement Plan F
While Plan F is the most comprehensive Medicare supplement currently available, starting in 2020, for new beneficiaries of Medicare it won't be an option.
If you already have a Plan F plan you will be perfectly fine and can stay in your plan.
​The Plan F is also going to be the most expensive option out of the 3 plans.
​We actually have an entire article here about what's happening to Medigap Plan F.
​Your best option if you miss the Plan F enrollment will be Plan G.
Transamerica Medicare Supplement Plan G
Plan G is actually the most popular plan at Transamerica.
Plan G is exactly the same as Plan F with one exception, the Part B deductible is not covered.
This deductible is $226 in 202023; however, the amount you save in monthly premium is ​usually much more than this annual deductible, which justifies choosing Plan G over Plan F.
Transamerica Medicare Supplement Plan N
If you don't see a doctor as much then Plan N is a great option for you.  It comes with a $0 – $20 office visit copay and the lowest premium of the other two plans above.
​There are other out-of-pocket costs with plan N such as:
​Part B deductible of $226 in 2023
​$50 copay at the emergency room unless admitted
​Part B excess charges are not covered
​As you can see, you can pretty much get the coverage you will need from the 3 most popular plans, it comes down to how much coverage you need and how much you can afford monthly.
Why Buy ​Med​Supp​ Plans Through​ Transamerica?
Senior Benefit Services  has had a long relationship with ​Transamerica and regularly purchases policies for their clients through this insurer.  
​Transamerica has some of the most affordable rates in the industry and offers a wide verity of products. 
​They are also known for having the smallest of increases when a rate increase happens at around 3% vs the average 7% to 10%.
On top of that, they have one of the strongest profiles for financial strength and claims paying ability.
​Check out our quick description below. 

​Transamerica Medigap
​Transamerica was founded as a bank​ in 1904, ​and has evolved through internal growth and acquisition of ​the right businesses.
Today, over 100 years later, Transamerica is known for being a good, solid insurance and financial services company. ​
Transamerica is licensed in all states except New York and the District of Columbia.​
Product Features
Some of The lowest rates in the industry
See any doctor who accepts Medicare patients.
​lowest rate increase percentages
Coverage that goes with you anywhere in the U.S.
​More Advanced underwriting for hard cases
Plans Offered By Transamerica
Plan A, ​ Plan B, Plan F, Plan G, Plan N
Senior Benefit Services Thinks:
​Transamerica is a household name for all types of insurance products and they don't drop the ball on their Medigap plans.
Prices are reasonable and coverage is solid.
This is a great company to purchase a ​Medicare Supplement Plan through especially because of their more lenient underwriting.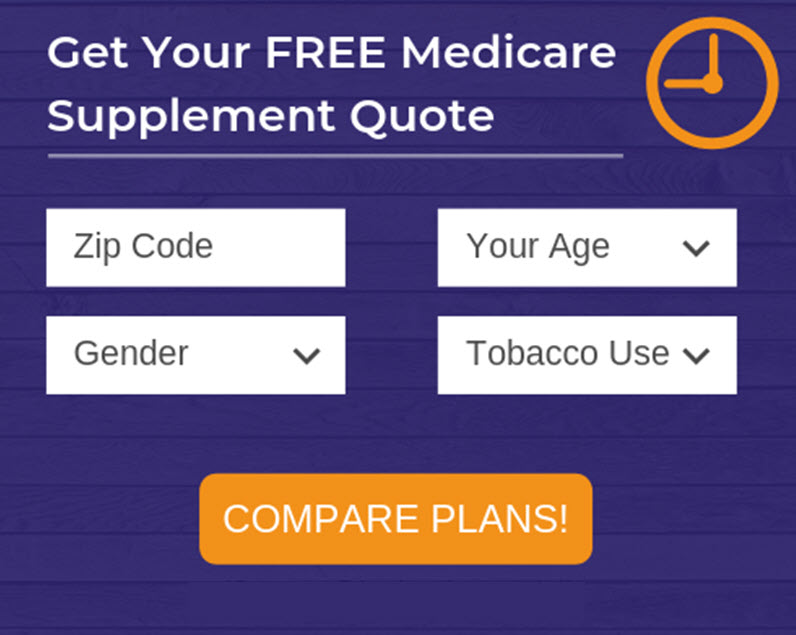 We hope that the Transamerica Medicare Supplement Review has provided you with the information that you were looking for.
Take Action!
Senior Benefit Services will be able to help guide you through choosing a Medicare Supplement Plan.     
There are many factors that determine the Best Medicare Supplement Plan for you.   
The Experts at Senior Benefit Services have been specializing in helping seniors make the best Medigap insurance choices for over 50 years!     
Call now at 1-800-924-4727 or fill out the easy and convenient 'Start Free Comparison' form in this article.