If you don't know where to look, finding a gym that offers Silver Sneakers near me is difficult because most gyms do not properly advertise their classes.
Fortunately, there is a website that provides an easy to use Silver Sneakers gym class locator tool.
We will review a few helpful websites to determine if you are eligible for Silver Sneakers Medicare and walk you step-by-step through how to use the gym locator to find classes nearest you.
Brief History Of Silver Sneakers
For over 25 years, Silver Sneakers has positively changed the lives of millions of senior citizens by improving their physical, social and mental health in the United States of America.
Through offering fitness programs aimed at senior citizens that encourages safe healthy exercise and building relationships with one another.
Founded in 1992 by Mary Swanson, whose father had had a heart attack at the age of 51 and dedicated his life thereafter to getting physically fit.
Today, over 14 million Americans are eligible for Silver Sneakers programs which now offer over 9 different exercise programs at 14,000 gyms!
Am I Eligible For Free Silver Sneakers Programs?  
Silver Sneakers Medicare Eligibility is not provided by Original Medicare, also known as Medicare Part A and Part B.   
Original Medicare does not include coverage for the fitness program.  
Medicare Advantage which is also sometimes referred to as Medicare Part C and Medicare Supplement Plans are the health insurance programs that may include coverage for Silver Sneakers exercise classes.  
You can contact a Senior Benefit Services expert today to discuss Medicare Supplemental options that may include fitness benefits today!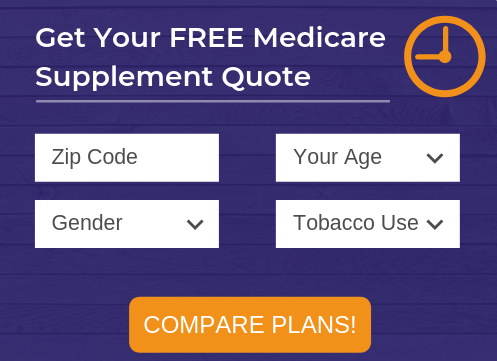 Participating Health Plans  
Many people are unsure if their Medicare health plan participates in the Silver Sneakers fitness programs.   
Fortunately, you can check for yourself by visiting their website and answering a few quick questions about the state you reside and your present health insurance coverage. 
You can access the website to determine if your health plan is participating and is eligible by clicking HERE.   
Another option would be to contact Senior Benefit Services today to discuss if your Medicare Supplemental insurance covers Senior classes at a gym near you.   
Silver Sneakers Instant Eligibility Check  
Some people are unable to determine if their health plan covers the costs of a Senior exercise fitness program.  
Another way to check and see if you are eligible for the Senior fitness programs would be to visit Sneakers Instant Eligibility Check website.   
You will be asked to fill out some basic personal information, and with that info, they can sometimes determine if you are eligible for a free exercise program.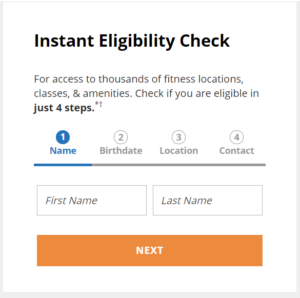 Gym Locator
You will need to locate a gym near you, once you have determined that your health insurance covers the cost of the Silver Sneakers classes.  
Luckily, this can be done online by visiting the Gym Locator tool on their website.  
Step 1: Click on the magnifying glass icon at the top of the website that says 'Locations'
Step 2: Enter your address into the Box above the map. See example below.

Step 3: On the left hand side you will see a list of all of the gyms in your area and their address. In the center will be a map with You will see a map that will display all of the gyms near you that offer Silver Sneakers programs. If you click on one of the blue icons, a detailed list of classes that gym offers will pop up. Look through the gyms in your area for a class you would like to participate in. Head over to the gym and get exercising!

Taking Action!
Hopefully, you were able to determine if your Medicare insurance covers a Sneakers program near you.
If not, no problem, Senior Benefit Services is here to help you find the best Medicare supplemental insurance for you.
Contact them today to discuss your Medicare Supplement needs and different program coverages!