Our company has had a long-standing relationship with Mutual of Omaha Medicare Supplements for decades.  While this review focuses on the Medicare Supplement offered by Mutual of Omaha, keep in mind that the company has a broad portfolio of products. Mutual of Omaha continues to rank in our Top 10 Medicare Supplement carriers year after year.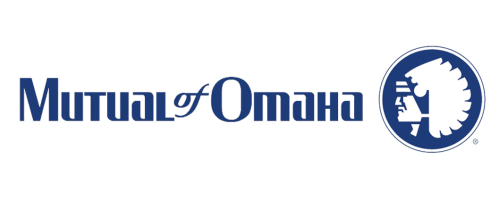 Mutual of Omaha was founded in 1909 and is one of the most recognized names in the insurance industry. For over 100 years the company has remained strong and continues to be a carrier that pays its claims quickly.
One of the key reasons why Senior Benefit Services, Inc. has continued to work with Mutual of Omaha Medicare Supplements for so many years is their financial strength. In addition to having over $4.0 Billion in statutory surplus, the company has more than 5.3 million individual product customers, and 14.6 million members in their 48,000 employer groups.
Financial Ratings
A.M. Best Company, Inc = A+ (Superior)
Moody's Investors Service = A1 (Good)
S&P Global = A+ (Strong)
Better Business Bureau = A+
While financial strength is great, it is also good to know that the company paid out in 2021 over $6.4 billion in benefits.
FUN FACT: Mutual of Omaha's Wild Kingdom first premiered in 1963, and to this day continues to provide education. Feeling nostalgic and want to see original footage of episodes with Marlin Perkins and Jim Fowler, visit the Wild Kingdom website.
Mutual of Omaha Medicare Supplement plans are not available in all states.
It is important to keep in mind that in some states you will find the Mutual of Omaha Medicare Supplement underwritten by one of their subsidiary companies that include:
United of Omaha
United World
Companion Life
Here's the great news, all 3 of the subsidiary companies are A+ rated by A.M. Best as well.
So, let's get into the meat and potatoes of this review. Let's first look at the pros and cons of Mutual of Omaha Medicare Supplement Plans.
| | |
| --- | --- |
| PROS | CONS |
| Very large customer base which shows its dedication to the Medicare Supplement market. | Not approved in the state of Massachusetts. |
| Friendly and helpful customer service | Multiple subsidiary companies sometimes cause confusion. |
| Been selling Medicare Supplements since 1966 | |
Other things that we really like about Mutual of Omaha Medicare Supplements
Up to a 12 percent household discount
12 month rate lock
How To Purchase a Mutual of Omaha Medicare Supplement
Like many companies, you can purchase a policy directly thru their call center. The other way is to purchase your policy thru a licensed insurance agent. Which way should you go?
Believe it or not the answer is very simple. If you purchase directly from the carrier you receive no discount. If you purchase from a licensed insurance agency like Senior Benefit Services, Inc. you pay the same cost for your policy, but you get the added value of having your own dedicated agent. Why does this matter? The turnover in call centers is extremely high and the chances of you being able to talk with the same person you enrolled thru is very low. Working with Senior Benefit Services, Inc. allows you to have a dedicated agent who knows you, has a complete support team standing behind them to get any claim problems resolved, and provides service after the sale.
Speaking of service, each client of Senior Benefit Services gets an annual review of not only their medical insurance, but also their prescription drug coverage. This means that you will always be getting the most benefits for your premium dollars.
Next Steps
We hope that you found our Mutual of Omaha Medicare Supplement review to be of great value. To get a quote for a Mutual of Omaha Medicare Supplement plan or a full comparison of the top priced plans in your area contact us today at (800)924-4727.