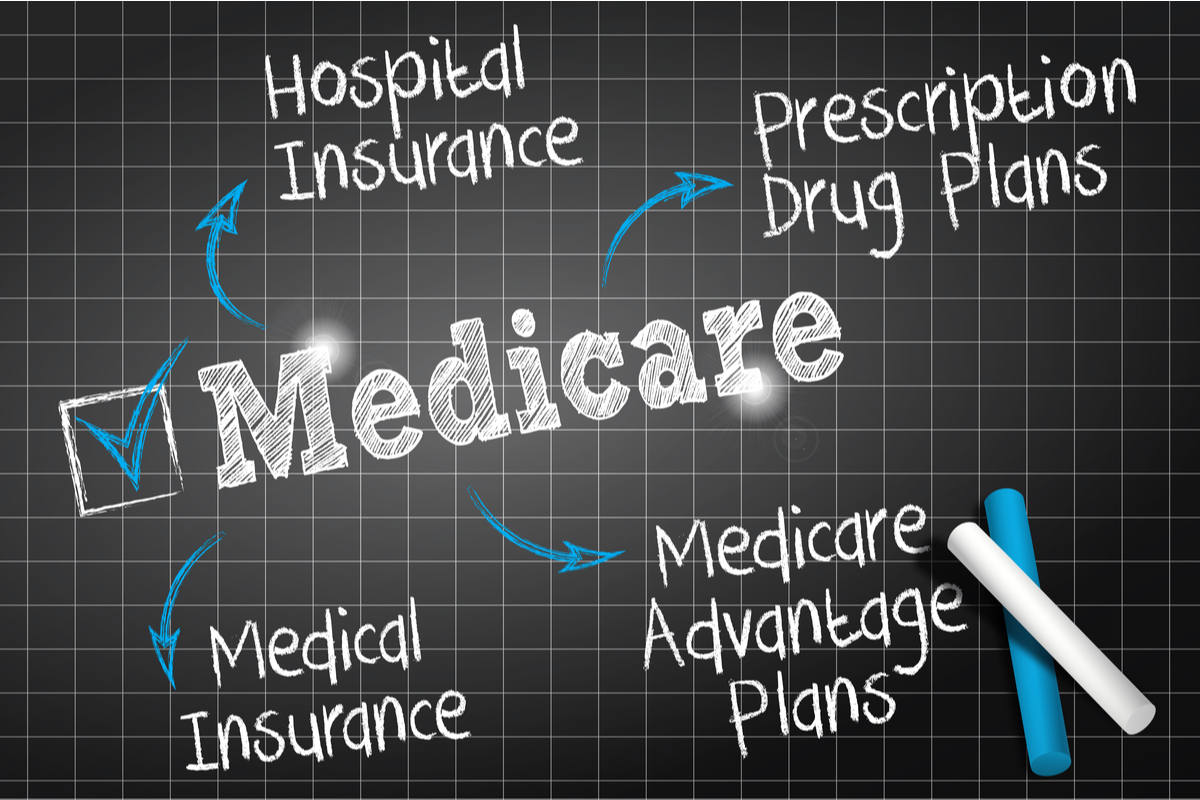 Medicare Advantage vs Medicare Supplement…which is the better choice?
Many people have heard of these plans, but don't know what options are suitable for their needs. The truth is that there are many differences between Medicare Supplement Insurance and Medicare Advantage Plans. Both can be beneficial when you understand what they offer.  Keep in mind that you can only have one or the other.
This article will highlight the main components of both types of plans to help you decide the best course for you when it comes to the medical coverage you need. 
Two Types of Plans
Before we dig a little deeper into each of these plans, it's essential to know their fundamental differences. Medicare Advantage Plans, also known as Medicare Part C, are health plans overseen by CMS and administered by insurance companies. These plans are available to Medicare beneficiaries and are not medically underwritten. Medicare Supplement plans are additional insurance policies that cover the gaps in Original Medicare Part A & B.  These plans are overseen by the state insurance department and issued by insurance carriers.  Unless a Medicare beneficiary is in an enrollment period that waives underwriting, they will need to medically qualify for this type of plan. 
Highlights Of Medicare Advantage Plans
Medicare Advantage Plans take the place of your original Medicare, but you are still required to pay your Part B premium each month. One of the primary components of Medicare Advantage Plans is that many have a network of providers.  This means that members must use a provider in the network if they want to have the maximum benefits paid.  In addition, the plan may also require the member to get a referral from their primary care physician to see another provider such as a specialist.  The specialist must also participate in the plan network for maximum benefits to be paid. 
You pay healthcare costs through daily co-pays and coinsurance with Medicare Advantage Plans. People who have Medicare Advantage Plans tend to pay less in monthly premiums, but have more out of pocket exposure.  During years when there is not much plan usage, a beneficiary is likely to pay less in total medical expenses.  However, those who suffer from chronic health conditions who enroll in a Medicare Advantage Plan can often experience higher out-of-pocket costs due to hospital stays and co-insurance payments.
Highlights Of Medicare Supplement Insurance
Medicare Supplement Insurance is designed to fill in Medicare Part A and B gaps, otherwise referred to as Original Medicare. With Medicare Supplement Insurance, you pay the majority of your healthcare costs upfront through monthly premiums.  Each plan is priced based upon the benefits it provides and how it is rated.  For many retirees it is easier to budget a monthly premium and know what their fixed costs are whether they use the plan or not.
Original Medicare and Medicare Supplement Insurance plans do not have provider networks.  This means the they can see any doctor or specialist that accepts Medicare with no referrals required.  Congress made one change to Medicare Supplement Insurance worth noting.  If you become eligible for Medicare after January 1, 2020 you cannot purchase a plan that provides coverage for the Part B deductible.  This means that you cannot purchase a Plan C or Plan F.
So Which Plan Is The Best?
The quick answer is simple, whichever plan addresses your specific needs and budget.  While many agents will debate Medicare Advantage vs Medicare Supplement benefits, the reality is that each individual's needs can be quite different and should be taken into account.  Get the personalized attention you deserve by talking to one of our advisors today. Call (800)924-4727 or email [email protected] with the subject line "Please have an advisor contact me"