So how is Medicare in MD different than Medicare in any other state?
Maryland is actually a very interesting state when it comes to Medicare options and how insurance carriers must do business here.  When we look at Medicare in MD, we are going to break it down into a couple of categories.
Medicare Supplement in Maryland
Medicare Advantage in Maryland
Medicare in MD – 12 Questions You Must Ask Before Buying A Plan
Medicare Supplement in Maryland
In the state of Maryland, you will find that most folks on Medicare have a Medicare Supplement plan over a Medicare Advantage plan.  While there are several reasons for this, we are going to start by looking at how the pricing is done by insurance carriers.
When you look at Medicare in MD you will quickly see on the Medicare Supplement side that there is no area factoring allowed.  Area factoring is a practice where an insurance company can charge more in premium for those folks who live in what are known as high Medicare usage areas.  This means that if you happen to live in a zip code where Medicare typically pays more in claims, then you will pay a higher premium for the exact same plan as someone who lives in a lower usage area.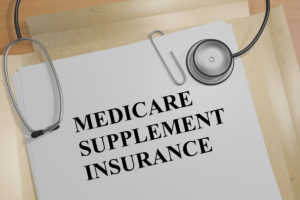 In the state of Maryland, this practice is not allowed which means someone who lives in Baltimore, Maryland will pay the exact same price as someone who lives in Hagerstown, Maryland (same age, sex, and tobacco usage), Frederick, Maryland or even Cumberland, Maryland.  It simply doesn't matter where you live in Maryland because there is NO area factoring.
Medicare Supplement Rates in Maryland
We are fortunate to have so many available insurance carriers in the state, which helps keep pricing quite competitive.  Some of our favorite carriers offer great pricing on multiple plans.  In addition to competitive premiums, most of the carriers also offer additional discounts such as a household discount which many times doesn't even require both spouses to have a policy with that insurance company.  This is beneficial when one spouse might have severe health issues that would keep them from being accepted by the new carrier, but still allows the healthier spouse to get the best pricing possible.  In fact, several carriers have a household discount if there is simply another person living in the house with the policyholder who is over the age of 50.  When looking at Medicare in MD you want to make sure that you are taking advantage of every possible discount that you can.
Medicare Supplement Carriers in Maryland
When looking at Medicare in MD you will quickly see that the amount of Medicare Supplement carriers far outpaces the amount of Medicare Advantage carriers.
Currently there are well over 30+ Medicare Supplement carriers doing business in the state of MD.  With this many carriers available it allows us to find not only competitively priced plans, but also ones that have different levels of underwriting.  The different levels of underwriting allow those folks with certain health conditions to find coverage as well.  They might not qualify for one company due to their health condition, but another company may be fine with that condition.
Medicare Supplement Prices in Maryland
If we are comparing a particular plan for a specific age, you will find that many times the monthly rate is within a dollar or less of each other.  An example of this would be for a 65-year-old female who is a non-tobacco user and wants a Plan G.  You will notice that here in 2022 the rates are close to one another.
ACE Property and Casualty – $128.17
Sbli USA Life – $129.83
Allstate Health Solutions – $129.84
While Plan G is still one of the most popular plans in Maryland, the Plan N is also a favorite of those folks who want solid coverage but at even a lower monthly premium.  Using the same criteria as we did above, here are the current monthly rates for 2022.
Allstate Health Solutions – $94.04
Sbli USA Life – $96.73
ACE Property and Casualty – $97.92
Keep in mind that the above rates do not factor in a household discount which can reduce premiums anywhere from 6% – 14% in Maryland.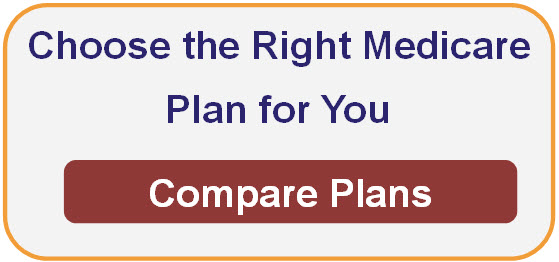 Medicare Advantage in Maryland
Unlike Medicare Supplements there really are not many carriers offering Medicare Advantage in MD.  In addition, Medicare Supplement plans are standardized which makes it much easier to shop for your health insurance.  Medicare Advantage plans are not standardized and can vary quite a bit on out-of-pocket costs.
Important areas to look at when considering a Medicare Advantage plan in addition to monthly premiums:
What is the Maximum Out of Pocket Costs (MOOP)? In Maryland the MOOP ranges anywhere from $6,700 – $7,550 for 2022.
What type of network does the plan use? Most plans use either a PPO or HMO network. While a PPO network will give you more flexibility, you could also incur additional out of pocket costs by using a provider outside the network.
Are your doctors and hospitals part of the network? In Maryland there are hospitals that will not take certain Medicare Advantage plans. As well there are doctors who simply do not want to be part of the networks that these plans use.
Are your prescriptions covered in the plan's formulary? Unlike getting a stand-alone Part D prescription drug plan where you can pick one that covers all of your prescriptions at the lowest out of pocket costs, the Medicare Advantage prescription portion might not cover some of your prescriptions or cover them at the lowest out of pocket costs for you.
Availability of Medicare Advantage in Maryland
The number of carriers choosing to do Medicare Advantage business in Maryland differs by county.  Yes, you read that correctly…they can limit their plan offerings to certain counties.  Unlike Medicare Supplement plans that must be offered in all counties and be guaranteed renewable, a Medicare Advantage plan can be offered in as many as all counties or as few as just one.  Also, Medicare Advantage plans are not guaranteed renewable which means that the plan can choose at the end of the contract year to exit the market in a particular county or even the whole state.
Plans by county/city:
Baltimore/Baltimore City – 6 carriers offering a total of 29 plans
Washington County/Hagerstown – 3 carriers offering a total of 8 plans
Frederick County/Thurmont – 5 carriers offering a total of 12 plans
Allegany County/Cumberland – 1 carrier offering a total of 2 plans
When you look at Medicare in Maryland you will see that there are far more choices for Medicare Supplement plans than Medicare Advantage Plans.  This doesn't necessarily mean that the Medicare Advantage plans are not beneficial to certain folks, but it does mean that there are fewer choices and far less competition among them.
Takeaway
Choices for Medicare in MD can be overwhelming, so don't try going at it alone.  Contact Senior Benefit Services, Inc and we will not only discuss all your options but explain how each one would work for you.  Call us at (800)924-4727 and you will see how 'We Make Medicare Easy'.