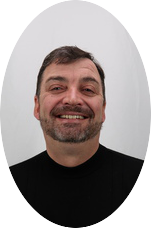 Favorite quote: "Give them quality. That's the best kind of advertising." – Milton S. Hershey
What is something within the healthcare industry you want to fix? I would like to see the Medicare advantage commercials that are on TV present more accurate information. I think it would benefit the consumer if insurance carriers would do more specific local advertising rather than the national commercial "one size fits all" type of marketing.
What are your industry credentials? I have been in the insurance industry for 21 years specializing in the senior health insurance market and retirement income planning. The previous 12 years were spent in the medical field as a respiratory therapist.
What do I like about working for Senior Benefit Services Inc?Senior Benefit Services Inc's provides it's agents with a deep lineup of carriers, products, and service to satisfy my client's needs. From Medicare Supplements, Life Insurance or Retirement Income Planning, Senior Benefit Services Inc., gives me access to over 75 insurance carriers.
What's your background? I grew up in Hagerstown Maryland and been a lifelong resident, attending Milton Hershey School in Hershey, Pennsylvania for high school.  I attended the University of Maryland College Park, and have an Associates Degree from California College of Health Sciences San Diego as a Respiratory Care Practitioner. In the community I have sat on various non-profit boards. Currently, I am the longest sitting member and current board president of the Hagerstown Community Free Clinic; serving for over 18 years.
What values drive you? An enduring work ethic is what drives me. The satisfaction of knowing I can help clients with health challenges, the thank you cards that I get from my clients. Most important when client's refer friends and family members, it reinforces the good I am doing for people. It has also been very rewarding serving multiple generations of families and clients, something I never anticipated when I entered this business.
What activities do you enjoy doing when not at work? When I'm not working I enjoy traveling the country and the world. I enjoy gardening also canning, but most important I enjoy spending time with my family. I'm an avid hunter and enjoy fishing, biking and golfing (very poorly) and I love cooking and grilling for my family and friends.