Curious about Medicare Silver Sneakers Yoga Classes? Have you ever wondered how yoga people can contort their bodies in such positions that they look like a lotus or a cobra? Let's be honest; we may be able to get into one of those twisted pretzel positions but, if we do…
SilverSneakers Yoga – SilverSneakers
WE ARE NEVER GETTING OUT OF IT!
Don't worry that is not what the Silver Sneakers Yoga classes are all about. When Silver Sneakers Yoga was envisioned, they planned a program with classes focused on maintaining strength and flexibility in your limbs and core. These classes are for beginners and the experienced, with the most important goal being for you to feel good about your fitness while also benefiting from the social aspects of participating in a group class. By the end of this 2-minute article you will have a better understanding of who covers the cost of Silver Sneakers, frequently asked questions about yoga for seniors in 2019 and what to expect from the program and classes.
Does Medicare Cover The Cost Of Silver Sneakers Programs in 2019?
The cost of the Silver Sneakers programs and classes are not covered by traditional Medicare Part A or Part B. However, some Medicare Advantage (sometimes referred to as Medicare Part C plans) and Medicare Supplement Plans will cover the cost of fitness classes for seniors 65 years and older. Even if you are already enrolled in a Medicare Advantage plan (Part C) or Medigap plan that does not include fitness classes, you may be able to change your policy to one that will include such programs and possibly even save money in the process! Contact Senior Benefit Services today to find a Medicare plan or supplemental Medigap that covers the Silver Sneakers gyms, classes, and programs. t the form in this article and they will contact you as soon as possible.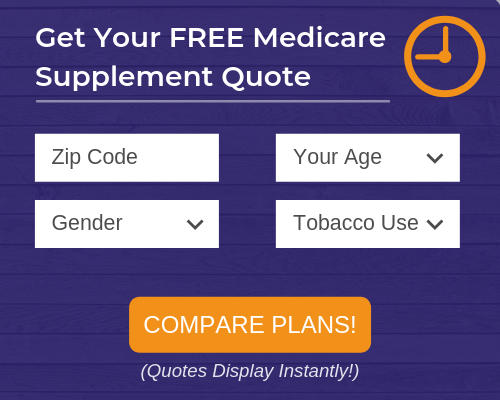 Do I Need To Be In Shape For Yoga?
In truth, round is a shape… All joking aside, 'No,' you do not need to be in shape or have had any prior experience in yoga to begin practicing today. Yoga is a non-competitive group of seated and standing stretching techniques that are performed within your comfort levels. While you may admire the 68-year-old widower in the back of the class touching their toes and winking at you, the personal nature of yoga would not require you to attempt to touch your toes to win their heart. "If you're moving and breathing, you're doing yoga," says Terecita Blair, Silver Sneakers Instructor of the Year. "It can be gentle or strengthening, stimulating or calming." Yoga does not use weights but only your body weight to strengthen muscles and maintain joint flexibility. Classes are usually brief between 20 minutes and 50 minutes, so committing to try one for the first time is at a minimal time cost. Most people enjoy yoga as it is basically just breathing, stretching and relaxing, at your comfort level and pace.
What Should I Expect At My First Yoga Class?
It is very common for people to feel some apprehension or fear before starting something new to them. Indeed, the thought of starting a new exercise class with new people may warrant some anxiety.
However, Silver Sneakers yoga classes are pretty straightforward and shouldn't cause you any unwarranted stress or anxiety.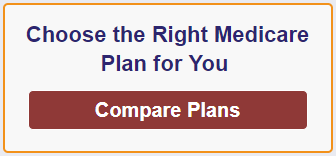 In fact, they are designed to help you relax and help you feel better. To help you better know what to expect at your first yoga class, let's go ahead and have a mini one right now!
How about this…
In less than 30 seconds, we are going to go through a complete set of five standard yoga instructions that you can complete while sitting in your chair. as possible.
Step 1: Inhale deeply and slowly exhale… three times.
While you are exhaling, move your arms, wiggle your fingers and toes, move your legs around and get comfortable in your seat.
Step 2: Sit up straight and breath…
Sit back in your chair and sit up straight while continuing to take long deep breaths through your nose and exhaling through your mouth.
Step 3: Be a Mountain!
While seated you want to move into what is called the mountain pose. To do this, lengthen your spine and roll your shoulders up, back and then down while pushing your chest out and sucking in your stomach. Continue breathing in through your nose and out through your mouth.
Step 4: Trees are found on mountains…
Now that you have mastered being a mountain let's add a tree to your yoga pose. Lift your arms out to the sides like the letter 'T' and then reach up for the sky. Do this as many times as you feel comfortable. Don't forget to continue breathing.
Step 5: Add a mantra or saying to your movements.
Yoga is not just for the body but also an exercise of the mind. Many people will inhale positive words or affirmations and exhale negativity whether in their body or their mind. Try inhaling a positive thought like, 'I Strong' and exhaling something negative in your life or body during each breath. Continue these five steps as long as you feel comfortable doing them and congratulations on your first yoga class!
Namaste.

Take Action!
If you are looking for Medicare or Medicare Supplements that will cover Silver Sneakers programs and classes, contact Senior Benefit Services today! Or you can click on the orange 'Compare Now!' button above and they will contact you as soon as possible.