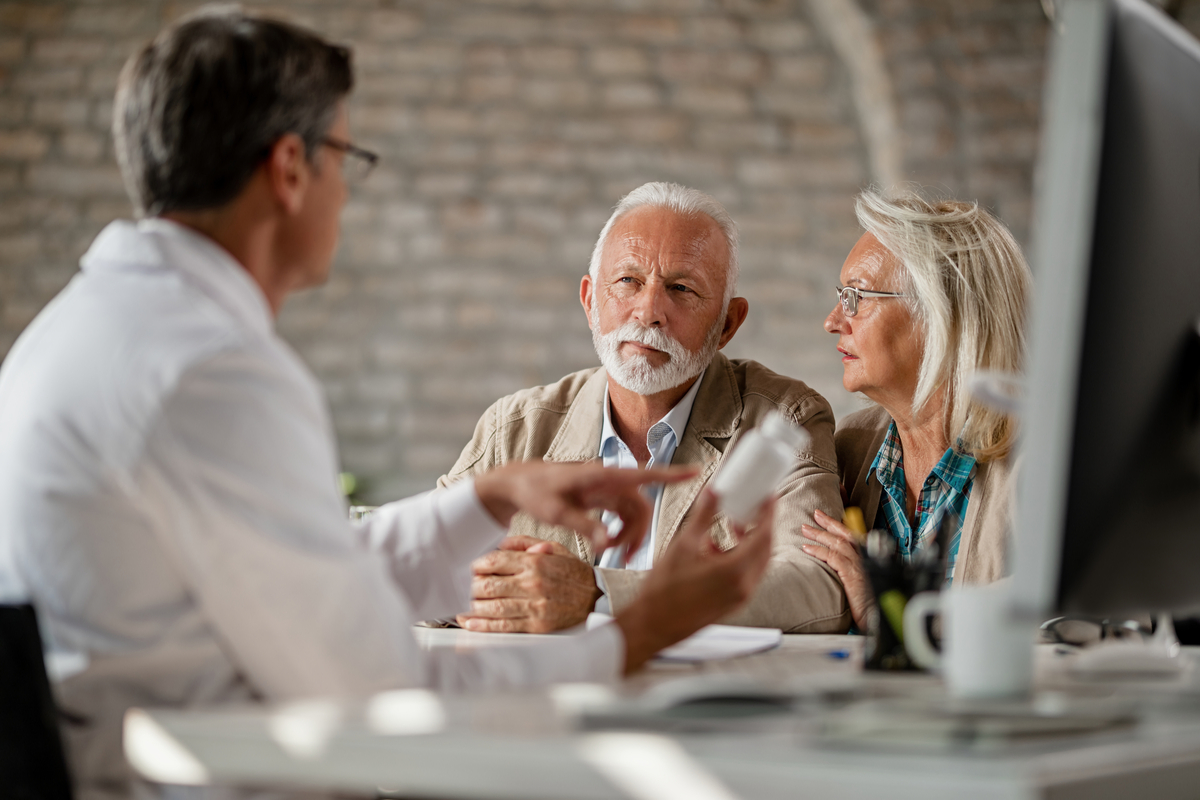 So the big debate and discussion is Medicare Advantage vs Medicare Supplement…and which is better.
Years ago senior citizens had to make a simple choice as to whether they wanted to have just Medicare Parts A & B alone or have those parts of Medicare and purchase a Medicare Supplement to go along with it.  Today Medicare beneficiaries have a third option called Medicare Advantage.
Most people who have an Original Medicare Plan report being satisfied with their benefits.  Two areas of concern are the unpredictable out-of-pocket expenses and the lack of dental and vision care coverage.  When choosing between Medicare Advantage and Medicare Supplement plans, there are critical aspects that you should know to choose the plan that best fits your needs. 
Critical Aspects Of Medicare Advantage Plans
With a Medicare Advantage plan, you typically have a lower monthly premium.  While some plans offer a premium as low as $0 it is important to keep in mind that these plans are not available in all states and counties.
It is important to note that Medicare Advantage plans replace your original Medicare Part A and Part B, but keep in mind that you will still need to continue to pay your Part B premium each month.  You should also know that the Medicare Advantage plan is provided by an insurance company and not Medicare. Many Medicare Advantage plans include added benefits for routine dental and vision care, and nearly all have Part D prescription drug coverage.
In exchange for the extra benefits covered under Medicare Advantage plans, you must follow your plan's rules which typically include using only approved network providers and obtaining prior authorization for specific procedures and tests.
Essential Components Of Medicare Supplement Plans
Medicare Advantage plans replace original Medicare plans, and Medicare Supplement plans complement them. Medicare Supplement plans cover most of your out-of-pocket costs with Part A and Part B, and you retain your original Medicare health insurance. These Supplement plans are attractive because they can also pay your coinsurance and deductibles. 
One caveat is that if Medicare doesn't cover/approve a particular service, neither will the Medicare Supplement plan.  One of the biggest benefits of a Medicare Supplement plan is that it allows the consumer to keep the out of pocket costs to little or nothing.
In addition to a Medicare Supplement you will want to choose a Part D prescription drug plan that covers all of your prescriptions with the lowest out of pocket costs.  One big advantage to Medicare Supplement plans is that you can use them with any provider that accepts Medicare.  In other words, you do not have to possibly switch doctors nor be concerned if a provider is in a plan network which is typically the case with Medicare Advantage plans.
Medicare Advantage vs Medicare Supplement Plan Premiums
The Medicare Supplement plan requires you to pay a separate monthly premium with the cost depending on the plan you choose, your location, age, sex, and other factors. Typically these premiums range between $50 and $250 a month but increase as you age. 
With a Medicare Advantage plan, you may have a monthly premium or choose a $0 premium plan depending on your needs. Most plan premiums average a cost of $25 a month, including Part D coverage.  In addition, it is highly important to remember that you will also be responsible for out of pocket costs not covered by the Medicare Advantage plan such as co-pays, coinsurance, and daily hospital co-pays.  Keep in mind that while original Medicare can deny certain services, so can a Medicare Advantage plan.
Understand Your Options Before You Choose
The benefits of Medicare Supplement and Medicare Advantage plans can be extremely confusing. Consult with Senior Benefit Services Inc. to learn more about your options.  While one person may better off with a Medicare Supplement, another may be better suited enrolled in a Medicare Advantage plan.