Are you a senior citizen wondering how much Medicare Part C will cost you? You're not alone! Many seniors have questions about the costs and plan options associated with this important part of their healthcare. In our 2024 guide to Medicare Part C, we'll explain the sample premiums as well as other fees that go into determining your exact out-of-pocket expenses for these plans. We'll reveal the services Medicare Part C covers and guide you to choose the plan best fitting your needs. Don't worry; understanding the costs associated with your healthcare can be simple!
Examples of Monthly Premiums for Medicare Advantage Plans
Expect an average premium range with Medicare Advantage (Part C), though costs can vary based on location and specific plan. In many cases, beneficiaries can still find plans with $0 premiums. Although the average Medicare Advantage premium in 2024 is around $30 to $40 per month. For instance, Carrier 1 Medicare Advantage Plan using an HMO network offers a $0 per month premium, but it's limited to certain counties within each state. A different plan, Carrier 2 using a PPO network has monthly premiums that start around $35. It's essential to remember that a lower premium often means higher out-of-pocket costs when you need care and/or a more restrictive network. Therefore, it's crucial to balance the monthly premium with other expenses such as deductibles, copayments, and coinsurance when choosing the right Medicare Advantage plan for you.
Overview of Medicare Part C – what it is and who can get it
Getting older comes with various challenges, including healthcare needs. That is where Medicare Part C comes into play. Also known as Medicare Advantage, Part C is an alternative to Original Medicare (Part A and Part B). It is a health insurance plan offered by private insurance companies approved by Medicare, which covers all of the benefits offered in Part A and B. On top of that, it can offer additional benefits, such as dental, vision, or hearing, at an affordable cost. Remember, only those enrolled in both Medicare Parts A and B qualify for Part C.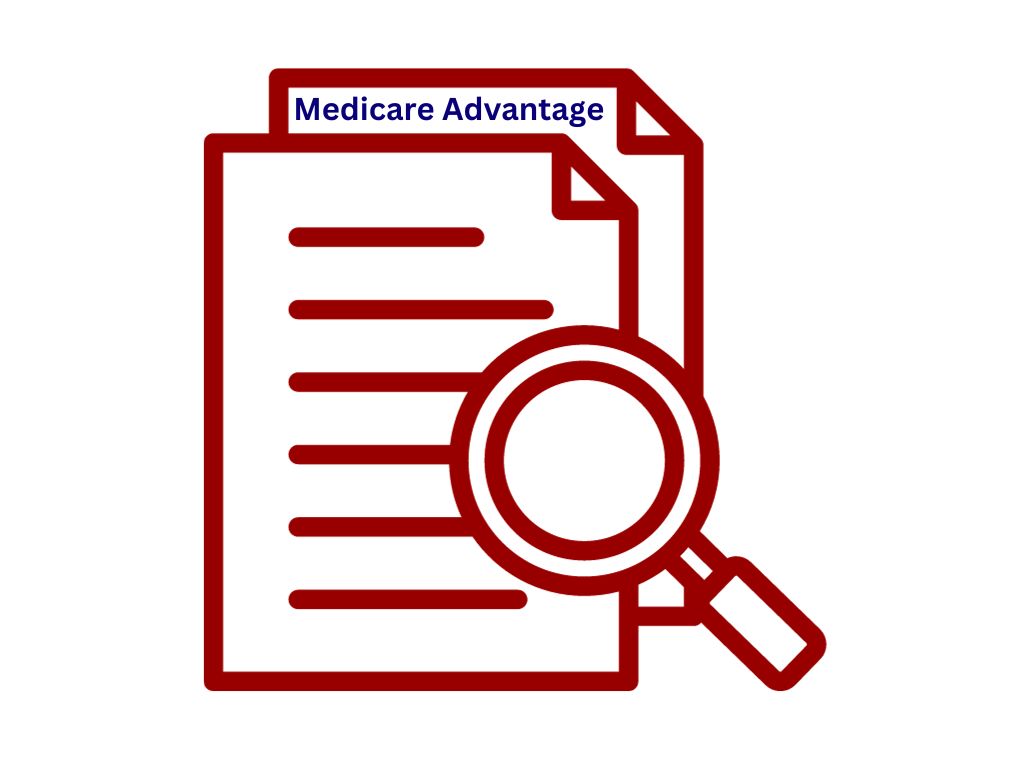 It's essential to understand the fundamental difference between a Medicare Advantage plan (Part C) and a Medicare Supplement (Medigap) plan. While both are intended to help cover out-of-pocket costs of Original Medicare (Part A and Part B), they function in entirely different ways. A Medicare Advantage plan is an alternative way to receive your Medicare benefits through private insurance companies approved by Medicare. It often includes additional benefits such as prescription drug coverage, as well as dental, vision, or hearing services. On the other hand, a Medicare Supplement plan works in conjunction with your Original Medicare benefits. This is to help pay for the costs not covered by Original Medicare, such as copayments, coinsurance, and deductibles. You cannot have both a Medicare Advantage plan and a Medicare Supplement plan at the same time. It's paramount to consider the differences, costs, and benefits of these options to make the best decision based on your healthcare needs and financial situation.
Understanding the different components of Medicare Part C coverage
Understanding Medicare Part C coverage is crucial for those who qualify for this program. Made available through private insurance companies, it combines the benefits of both Medicare Part A and Medicare Part B. Medicare Part A primarily covers inpatient hospital care, hospice care, and skilled nursing facility care. Medicare Part B, on the other hand, covers outpatient services, preventative services, and medical equipment. With Medicare Part C, you get an opportunity to customize your coverage by selecting a plan that fits your individual needs as well as budget. It can provide additional benefits, such as prescription drug coverage, vision, dental, and hearing care. By understanding the different components of Medicare Part C coverage, you can make an informed decision regarding which plan is right for you.
Factors that affect the cost of Medicare Part C
When it comes to Medicare Part C, many factors can influence the cost of coverage. The first thing to consider is the plan itself. Different Medicare Advantage plans have varying benefits, co-payments, and deductibles, all of which affect the monthly premium cost. Another factor is location. Insurance companies can charge different rates in various parts of the country, based on the cost of medical care in that region. Age, health status, and income level can also affect the cost, particularly for those who qualify for financial assistance. For those with a chronic health condition, there are plans designed just for those conditions. Some of these conditions include diabetes and heart complications. Ultimately, it's essential to carefully evaluate all of these factors before choosing a Medicare Part C plan to ensure that you are getting the coverage you need at a price that fits your budget.
How to choose a plan based on your budget and needs
Choosing the right plan for your budget and needs can be overwhelming. With the help from an informed advisor it doesn't have to be. First, assess your needs and priorities. Do you prioritize flexibility or a lower monthly cost? If provider flexibility is a priority, then a Medicare Advantage plan that uses a Preferred Provider Organization (PPO) network will allow you to see providers in and out of network. If your priority is cost then a plan that uses a Health Maintenance Organization (HMO) network will likely give you the lowest co-pays and premium costs. Next, take stock of your current health and lifestyle. Are you relatively healthy and rarely need to visit the doctor, or do you have ongoing medical needs? Once you understand your priorities and needs, your advisor can find a plan that aligns with them. This may include assessing factors like premiums, deductibles, and co-pays. Taking the time to choose the right plan can save you both time and money in the long run.
Common Misconceptions about Medicare Part C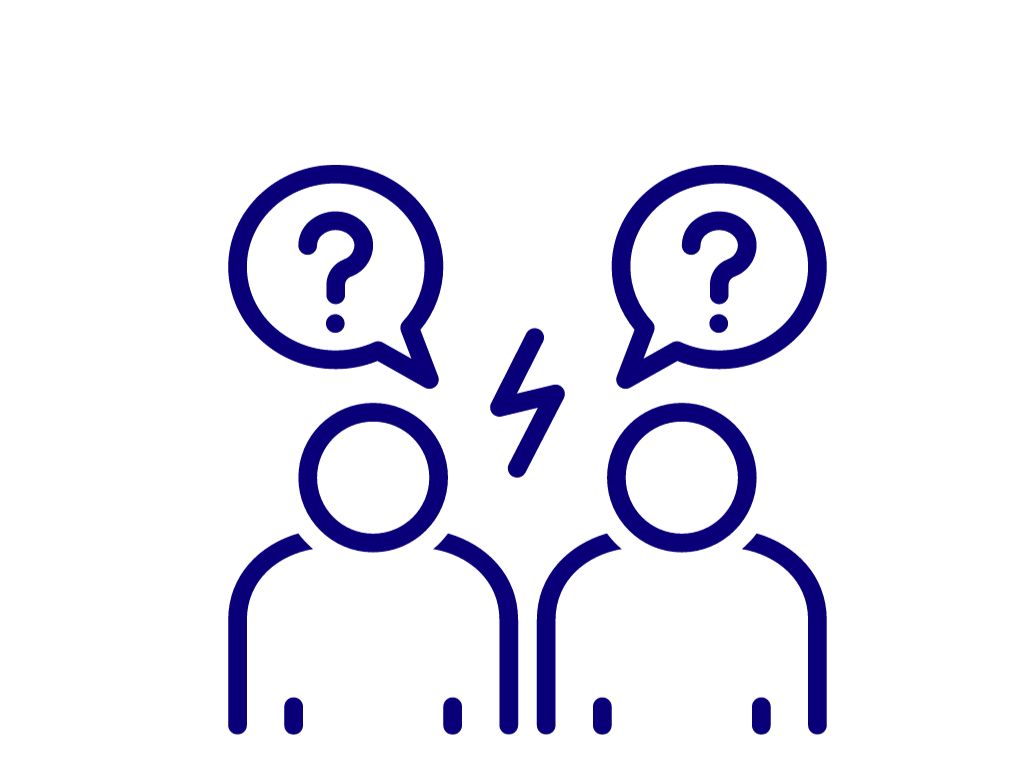 Despite the widespread use of Medicare Part C, multiple misconceptions continue to circulate, which can make the decision-making process more challenging for individuals. One common misconception is that Medicare Advantage (Part C) plans are fully comprehensive and eliminate all out-of-pocket costs. Indeed, these plans often surpass Original Medicare in coverage, but they usually come with deductibles, co-pays, and other costs. Depending on things such as what state and county you reside in, you will hear about different Maximum Out Of Pocket (MOOP) costs. There are plans in some states and counties that have a $3,000 MOOP for a calendar year, but in another state and county that MOOP could be well over $7,000 for a calendar year.
Misconception 2
Another misconception is that all Medicare Part C plans are the same. In reality, plans can differ significantly, with various offerings, premiums, and out-of-pocket costs, depending on the insurance company and location. It's crucial to investigate the specifics of any plan you're considering to ensure it will truly meet your needs. Some plans offer a gym membership such as Silver Sneakers, but another may not. While some plans may offer dental benefits of up to $1,000 at no additional cost, another plan may offer $2,000. Now keep in mind that the Medicare Advantage plan offering the gym membership might only offer up to $1,000 in dental benefits. If you don't need or want the gym membership but really want more dental benefits, then you would likely want to go with the plan that offers up to $2,000 in dental benefits. If you really want both the gym membership and the maximum dental benefits, you might want to consider getting the plan with the gym membership and adding on additional dental benefits with a stand alone dental plan.
Misconception 3
A third misconception is that Medicare Part C enrollees can see any healthcare provider. However, most Medicare Advantage plans are network-based, meaning your provider options may be limited. It's important to make sure your preferred providers are in-network or be comfortable with the network providers before choosing a plan. As we discussed earlier, most plans will use either a PPO or HMO network. If you join a plan that uses an HMO network, then you MUST see only providers who participate in that plan's network. If you go with a PPO plan then you will have the lowest out of pocket costs when going to a provider in their network, but you do have the option of seeing a provider who is not in that network. "Keep in mind, choosing an out-of-network provider often means facing a separate deductible and higher coinsurance payments."
Misconception 4
Finally, some believe that once enrolled in Medicare Part C, they are locked in forever. The reality is, enrollees have the option to change plans during the annual enrollment period. This flexibility allows individuals to adapt their coverage as their healthcare needs evolve. Each year the annual enrollment period (AEP) begins October 15th and ends December 7th. During this time you can switch Medicare Advantage plans or leave Medicare Part C completely and return to original Medicare. Remember that if you return to original Medicare and want a Medicare Supplement you may be subject to underwriting. This means you will have to medically qualify for the Medicare Supplement. There are provisions for certain situations where you could obtain a Medicare Supplement plan without underwriting.
By dispelling common misconceptions, you can make informed decisions and maximize your Medicare Part C coverage.
Tips for saving money on Medicare Part C coverage
Medicare Part C can be a great way to get comprehensive health coverage. However, it can also be costly. If you're looking for ways to save money on your Part C coverage, one option to consider is hospital indemnity insurance. This type of insurance provides additional coverage for hospital stays, which can be a major source of expense when it comes to healthcare. Did you know that daily hospital co-pays can vary from $200 per day to over $400 per day? At $400 per day a 5 day inpatient hospital stay would amount to a $2,000 exposure that would need to be paid out of pocket.
By adding hospital indemnity to your Part C plan, you can help avoid paying unexpected costs out of pocket. Learn how a hospital indemnity plan could pay your daily hospital co-pays for pennies on the dollar.
Indeed, Medicare Part C outshines regular Part A and B by providing coverage as a valuable alternative to original Medicare. It is important research your plan's components and understand your monthly and out-of-pocket costs. There are a variety of options available from private companies, so it's worth considering which one will cover your needs best. Doing this allows you to save time and money while finding the right plan for your situation. Additionally, there are several strategies you can use to save money on your out of pocket expenses. Learn more about Medicare Part C; call (800) 924-4727 to find the best plan.