Really? What is Medicare? It is so many things to so many different people, it is no wonder that so many people start off having no idea what it will be to them.
We are here to help you understand what Medicare will be to you in under 2 minutes.
We will explain 'What is Medicare', 'How much Medicare cost in 2019', 'What Is Medicare Part C', and 'When Does Medicare Start'. 
What Is Medicare?  
Medicare is a Federal Government healthcare program that provides for a large portion of the medical costs primarily for people over the age of 65.  
Once you become eligible for Medicare you can decide to enroll in original Medicare which includes Part A, Part B and usually Part D. 
Or you may choose to enroll in Medicare Advantage, sometimes referred to as Part C to provide you with all your medical coverage.  
If you choose original Medicare, then you will be eligible to also purchase Medicare Supplement Plans to cover the gap in costs that Medicare does not cover.  
Medicare Part A is your inpatient hospital coverage.  
Medicare Part B is your outpatient doctor coverage.  
Medicare Part C is also known as Medicare Advantage and if you choose this coverage you will not be eligible for any of the other Medicare Parts or supplement plans.  
Medicare Part D is your prescription drug coverage.  

How Much Does Medicare Cost (2019)?
Most people qualify for 'Premium Free' Medicare Part A by you or your spouse working and paying taxes for 40 quarters.  
Even if you qualify for premium free Part A, if you use your Part A insurance, you will be responsible for a $1,364 inpatient hospital deductible and coinsurance in 2019.  
Medicare Part A only covers the first 60 days of hospitalization before you will be responsible for a large daily portion of your stay.  
Many people will also choose a Medicare Supplement Plan to pay the Part A impatient deductible and provide for longer hospitalization coverage.  
The Medicare Part B monthly premiums for outpatient and doctors' visits start at 135.50 in 2019. 
The premiums are determined by your income so if you make a larger amount of income your premiums could be higher.  
The annual deductible and coinsurance is $185 in 2019.  
After you pay your deductible, you usually are responsible for about 20% of remaining bill unless there are doctors' excess charges.  
Medigap insurance or Medicare Supplements are also available to cover the charges that Medicare Part B does not.  
Medicare Part D costs are dependent upon multiple factors: 
Plan Chosen

 

Generic or Brand Name Prescription

 

Most Effective

 

Most Preferred

 
All prescription drugs are put into four categories based on effectiveness and prefer-redness.
The coverage amount each plan covers is determined by the drug category.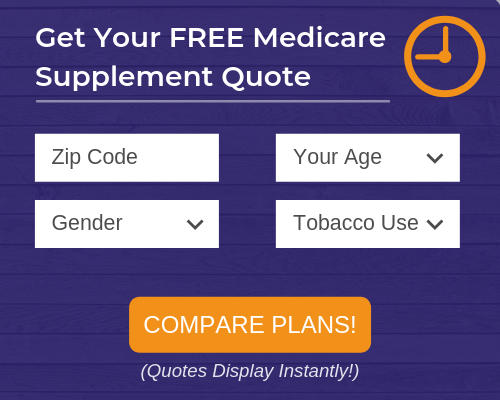 What Is Medicare Part C?
Most people know Medicare Part C as Medicare Advantage.  
If you choose Medicare Part C, you will still have Medicare Part A, Part B and possibly Part D but all the benefit will come from a private insurance company.  
There will also be an additional premium by choose Part C aka Medicare Advantage.  
People will select Medicare Advantage because they will receive some extra benefits for a higher premium.  
The alternative is to select original Medicare and then choose a Medigap plan aka Medicare Supplements.  
There are multiple types of Medicare Advantage Plans: 
HMO (Health Maintenance Organization Plan)

 

PPO (Preferred Provider Organization plan)

 

PFFS (Private Fee-for-Service plan)

 

SNP (Special Needs Plans)

 

HMO-POS (Health Maintenance Organization – Point of Service plan)

 

MSA (Medical Savings Account plan)

 
When Does Medicare Start?
Medicare starts on your 65th birthday but it is not automatic, you will have to sign up.  
The Medicare enrollment period is seven months long with the initial starting period three months before your 65th birthday and ending three months after your 65th birthday.  
Sign up earlier in the enrollment period to avoid a delay in your Medicare benefits.  

Taking Action!
Now that you have a much better understanding of What Is Medicare and what it covers, it's time to discuss your situation with a Senior Benefit Services expert.
There is a limited time you are eligible to enroll during your one-time open enrollment period or the costs of Medicare Advantage or Medicare Supplement coverage can increase dramatically.
Contact Senior Benefit Services today to find out what the best combination of coverage's are for you.