What is a Medicare Flex Card?
If you have spent any time in front of the television, you have likely seen a commercial or two about a Medicare Flex Card. While you might not remember the actual term being used, you likely do remember the advertisement of getting around $2,800 pre-loaded on a 'debit' type of card that can be used to pay for certain medical expenses. While this sounds like a windfall of money for seniors, the advertisements gloss over quite a bit of important information.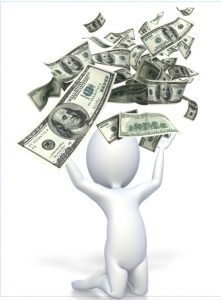 So…what the heck is a Medicare Flex Card anyway? To make this as easy as possible to understand, this money does not come from the federal government. The money is part of a benefit that can be paid out by a private insurance company. Furthermore, the card is not available to folks on a Medicare Supplement plan, but rather must be enrolled in a Medicare Advantage plan. That caveat alone knocks out the majority of seniors who could qualify for the money. On a Medicare Advantage plan that offers a flex card, the funds can be used for such things as:
Prescriptions
Durable Medical Equipment
Other medical expenses such as dental, vision, and hearing
Plan Deductibles and Copayments
You may be saying to yourself, "I am already on a Medicare Advantage plan, so how do I get a flex card?" This is where it gets even a bit more interesting. Not all Medicare Advantage plans offer a flex card as a benefit. While the commercials don't point this out, the reality is that even if a carrier does offer a flex card as a benefit, they don't have to offer it on all their Advantage plans and can even limit it to plans in specific zip codes. In addition, a number of insurance companies limit this benefit to those individuals who qualify for a Dual Eligible plan, which means that you must have a low enough income to qualify for both Medicare and Medicaid.
Even When Things Fall Into Place….There Is Still No Guarantee
Let us play devil's advocate here and say that an individual happens to live in a zip code that has one of these plans available and it is not a Dual Eligible plan. This means that you could sign up for this plan and get a quick extra $2,800!? Not necessarily. You have to understand that since it is not Medicare providing this benefit but rather the private insurance company, the amounts can be up to $2,800. Don't you just hate that phrase…'up to'? One insurance company might offer $300 while another offers $400, and then another might offer $500.
Should You Enroll in a Medicare Flex Card plan?
First things first. Do you understand the difference between a Medicare Advantage Plan vs a Medicare Supplement plan? If not, then the answer is definitely hold off until you do. Let's say you do know the difference between these types of plans, then the next thing you need to do is look at the plan's prescription drug formulary. A formulary is the complete list of covered prescriptions and also what tier they will fall into (the tier determines how much your co-pay or coinsurance will be). If the plan does not cover all your prescriptions, then it might very well be a bad choice. After checking your prescriptions, you are going to want and make sure your doctors are part of the plan's network. If not, you might have to make the decision to switch doctors or pay the full bill out of your own pocket. Last but not least, you are going to want to compare the plan's other benefits to determine how much your different co-pays, co-insurance, and even maximum out of pocket costs are going to be.
The Final Word
Instead of trying to figure this out all on your own or take the word of a possible misleading commercial, you can simply reach out to Senior Benefit Services where we will put you with your own personal advisor that can give you all the information that you need to make an informed decision. Feel free to call us at (800)924-4727 or click here to request an advisor to contact you directly.