So How Much is Medicare Going To Cost Me in 2022?
Medicare cost for 2022 showed an increase not only for Part A but also for the Part B deductible over 2021.
As always, your basic costs change each year in both premiums you pay for Part B coverage and the additional amounts that you will pay for deductibles and co-payments under Original Medicare. To see the current Medicare cost for 2022 please refer to the image below.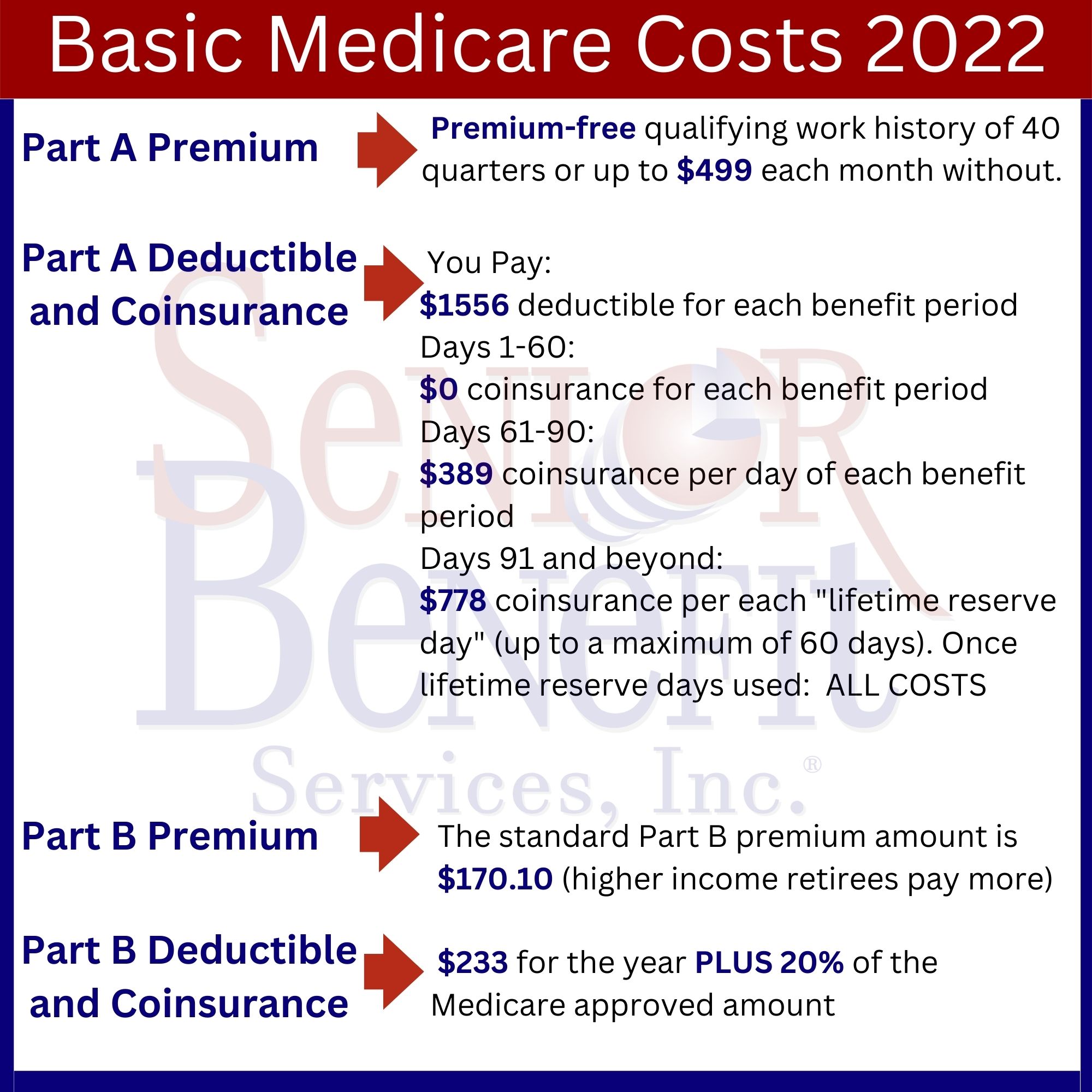 If you worked 40 quarters during your lifetime, you will not be charged the Part A premium listed above. During your working years, the Part A premium was paid thru you Medicare taxes from each pay period. The deductible for Part A increased from $1484 in 2021 to $1556 in 2022. For days 61-90 as an inpatient the daily copayment rose from $371 per day in 2021 to $389 per day in 2022. The lifetime reserve days which begin on day 91 as an inpatient rose from $742 per day in 2021 to $778 per day in 2022. The daily co-payment for skilled nursing facility care increased from $185.50 per day in 2021 to $194.50 per day in 2022.
The standard Medicare Part B premium had a substantial increase from $148.50 per month in 2021 to $170.10 in 2022. To find out more about the changes in Medicare Part B premiums and why this occurred in 2022 listen to our short video below.
For recently approved Medicare 2023 costs click here. To compare our current chart to 2021 numbers click here. To see the Medicare Fact Sheet click here.
Wondering if you are paying too much for your current Medicare Supplement coverage or have questions about any type of other health insurance benefits you have? Get a FREE, NO OBLIGATION quote by click below.