Are you turning 65 this year? Well let us be the first to wish you a Happy Birthday and provide a Welcome To Medicare! Believe it or not, this particular birthday will require you to make a few decisions that could impact you for years to come.
Hopefully you are reading this and have at least 3-6 months before becoming eligible for Medicare. The sooner you get started, the better off you will be. The last thing you want to do is procrastinate and wait until the last minute. Making a major decision in a rush is never a good thing.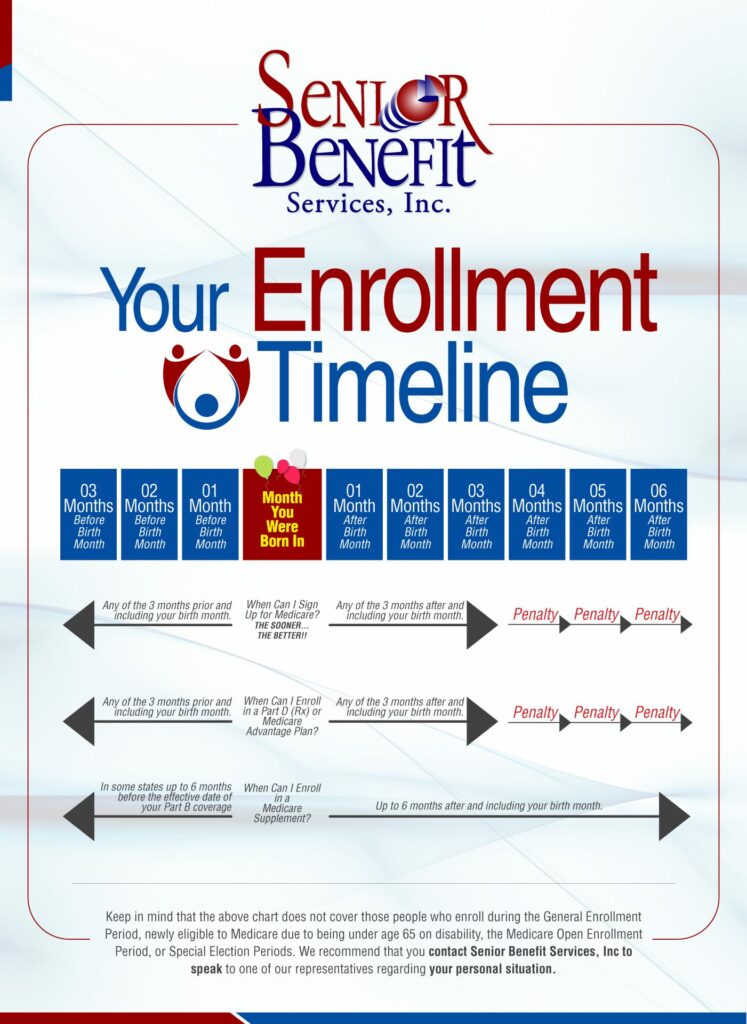 Getting Ready
As you can see from the Enrollment Timeline chart that you can take advantage of enrolling into Medicare up to 3 months prior to the month you turn 65 in. Unless you were born on the first day of the month, your Medicare coverage will be effective the first day of your birth month.
If you were actually born on the first day of the month, then your Medicare coverage will be effective the first day of the prior month. To make this easier to understand, lets just say that you turn 65 on the first day of September. This means that your Medicare coverage will actually be effective on the first day of August (the month before).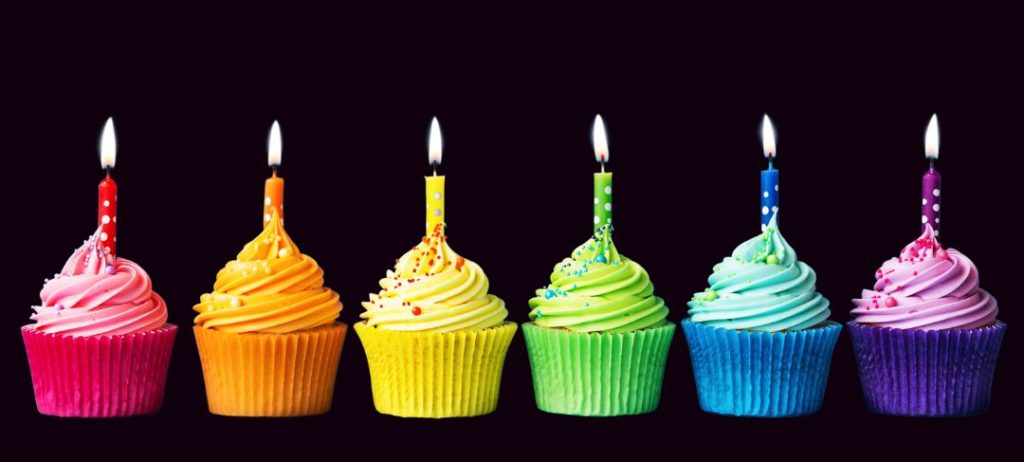 Choices and More Choices
There are a number of choices that you are going to have to make when it comes to your Medicare coverage. Here are the most common choice folks going onto Medicare have to make:
Choice 1: Go with just traditional Medicare Parts A and B with a Part D plan.
Choice 2: Go with traditional Medicare Parts A and B. Enroll in a Medicare Supplement plan and a Part D prescription drug plan.
Choice 3: Go with a Medicare Advantage plan with integrated prescription benefits.
What's Your Personality?
We are sure that you have a great personality! What we are really wondering is, are you the type that prefers to sift thru a ton of junk mail (which you will be inundated with), go online and try to learn everything on your own, and then do everything by yourself? There's nothing wrong with that. In fact, you can find quite a bit of information on Medicare right here on our website. In addition, you can get a jump on reading all about Medicare by reviewing the current copy of Medicare & You by clicking here.
Now if your personality is that you prefer to get information that is 100% dedicated to your specific needs and wants, then Senior Benefit Services makes it easy for you. We will assign you your own personal advisor, who will review your exact situation and needs, when you work with us. This information will be provided to you at no charge. That's right, there is no cost for this information and guidance.
What To Do Next
Instead of taking any chances, simply contact Senior Benefit Services, Inc at (800)924-4727 and ask to speak to an advisor. Just let your advisor know that you are going to be turning 65 and want to know what your options are. If you would prefer to have one of our advisors reach out to you directly simply click on the box below and provide a little bit of information and we will take it from there.