[vc_row border_width="0″ margin_top="0″ margin_bottom="0″ padding_top="0″ padding_bottom="0″][vc_column][/vc_column][/vc_row][vc_row border_width="0″ margin_top="0″ margin_bottom="0″ padding_top="0″ padding_bottom="0″][vc_column width="2/3″][vc_column_text]
Which is the Best Plan: F vs G vs N?
Before we get into comparing these 3 plans, you first have to realize that there are currently 12 different Medicare Supplement plans available to those eligible for Medicare parts A and B.  This comparison is based on our studies of the most popular Medicare Supplement plans being purchased currently.  When comparing these particular 3 plans we see that Plan F is designed to be the most comprehensive (covering the most gaps) while Plan G is designed to cover all the same gaps as Plan F except for the Part B Medicare deductible.  Rounding out the comparison is Plan N which has gained much popularity since it has many of the same features as Plan G except that you will be responsible for co-pays for both doctor and emergency room visits, and you will have to cover any excess charges out of your own pocket if you were to incur any.
This chart shows how Medicare Supplement plans are standardized.  This simply means that a Plan G with one company has to offer the exact same benefits as Plan G with another company.  The plans differ based on what each one covers…or doesn't cover.  If the plan does not cover a particular gap, then you as the Medicare Supplement policy owner would be required to pay that cost out of your pocket.

Benefits of Medicare Supplement Plan F
When individuals want the most comprehensive Medicare Supplement plan available than the Plan F becomes the popular choice.  This plan is commonly referred to as providing 'Cadillac Coverage' or 'First Dollar Coverage'.  Simply put, the Plan F pays both your Part A and Part B deductibles and coinsurance/copayments, 100% of your excess charges, and other areas of Medicare.  This plan will typically cost more, but offers the most comprehensive benefits.  Effective January 1, 2020 only individuals who were on Medicare prior can still obtain a Plan F.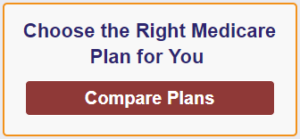 Benefits of Medicare Supplement Plan G
As more individuals start comparing the benefits of Plan G to Plan F, they are finding that the plans are almost identical.  They cover the same benefits except for one thing…the Part B annual deductible.  This means that if you had a Plan G you would pay $233 (Part B deductible for 2022) out of your pocket before the plan would start picking up the balance of the bills.  Like Plan F the Plan G gives you coverage against excess charges.  In many states, the same insurance company will charge $300 or more a year for a Plan F than a Plan G.  For the prudent person, they could simply cover the $233 Part B Deductible from the savings on a Plan G and still keep $100 or more in their own pocket (the remaining savings).  Effective January 1, 2020 any individual who becomes eligible for Medicare for the first time (example turning 65) the Plan G will be the most comprehensive plan that they can enroll in.  Plan F will not be available to those new to enter Medicare as of January 1, 2020.

Benefits of Medicare Supplement Plan N
This Medicare Supplement has gained popularity over the last few years since it typically carriers a lower monthly premium than Plan F or G.  When you look at the above chart you will see what Plan N does NOT cover.  For a person who enrolls in a Plan N, they would be responsible for the following out of pocket costs:
Part B annual deductible = $233 in 2022
Part B excess charges
Up to $20 copay for doctor visits
Up to $50 emergency room visits that do not result in hospital admission
So as you can see, the Plan N works well for individuals who do not mind what is termed as 'cost sharing', which means for a lower premium, they will take on the responsibility of some additional out of pocket costs.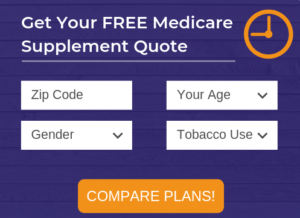 [/vc_column_text][/vc_column][vc_column width="1/3″][vc_custom_heading text="Request Your Free Quote" use_theme_fonts="yes"][vc_single_image image="3673″ img_size="full" onclick="custom_link" link="https://seniorbenefitclient.com/medicare-supplement-rates-are-changing-quote-request/"][/vc_column][/vc_row][vc_row][vc_column][vc_custom_heading text="Testimonials" use_theme_fonts="yes"][wpc_testimonial_carousel names=""]Thank you again for all of your help.  I would be lost without your services. ~ B. H.
Thank you so much for taking such good care of me, helping with insurance. So nice to have such sweet people to help us folks out when in need. ~H.P.
The pastors of The Thurmont Ministerium, thank you for the gracious and generous gift you made to support the work of the Thurmont Food Bank, a ministry of the Thurmont Ministerium. We have been blessed by this gift and the gifts of many others. We are deeply grateful to live in a loving and compassionate community that reaches out to others. THANK YOU for helping us be a blessing to seniors and families with children in need within our community. With your gracious help, we are able to serve an average of 350 households with over 1200 individuals each month. What a great service you provide in our very local community! ~D.R.[/wpc_testimonial_carousel][/vc_column][/vc_row]