Which Is Cheaper… Home Health Care or Nursing Home?
This is one of the most common questions that we get each year when clients are trying to decide whether to purchase long term care insurance, nursing home only coverage, or home health care only coverage.  Most would immediately assume that home health care would be cheaper to receive.
Depending on which state you reside in and what type of care you would be receiving in a nursing home, the daily costs can average from as low as $190 per day on the East Coast, $160 per day in the Midwest, and $300 per day on the West Coast for a semi-private room.
The National average is around $260 per day for a semi-private room.
So, based on the national average a retiree would be looking at an annual cost around $94,900 per year as a full time resident in a nursing home.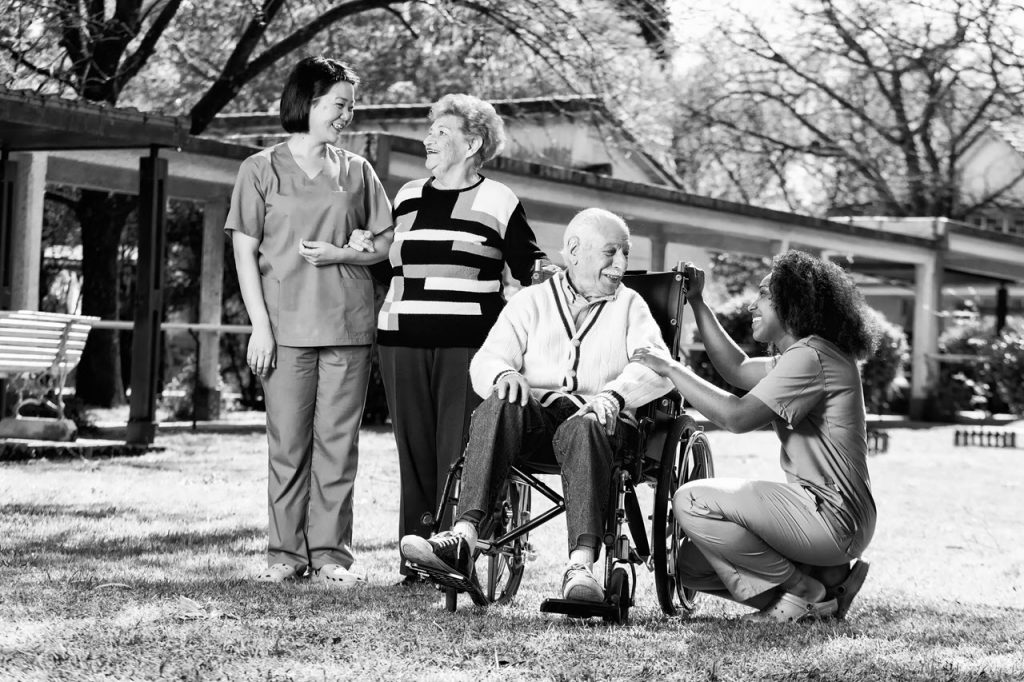 Is Home Health Care Cheaper?
Many folks would immediately think that since they already own a home it would be far less expensive to simply have a home health care aid come and stay with them.
This situation could be answered both "true" or "false" depending on one major question.
"is there a family support system in place?"
If there is a spouse or child that can be in the home either during the day or spend the night then this could possibly work out as less expensive.
In addition, the premium for a HHC only policy is less expensive than a LTC policy.
Home Health Aids
The national average for a licensed home health care aid to provide care is around $21 per hour.
So, a quick computation for having 24/7 care would work out to be around $183,960 per year at this hourly rate.
Since many home health care agencies will discount the hourly rate based on needing more hours, we are going to use in the next example of an hourly rate of $17.
For 24/7 care the cost would drop to $148,920 per year to receive continuous care in the home.
What if we had a spouse or child that could spend 1/2 the day with the individual needing care?
Not a Huge Difference In Cost
At the national average, the cost would still be about $10,000 per year higher than the national average of a nursing home, but at the discounted hourly rate it would be about $8,000 per year less than national average of a nursing home.
As you can see, if there is a support system available for an individual to be cared for in their own home, it could possibly cost less.
The more care that a spouse or child could provide on a daily basis would reduce the hours needed for a home health care aide to come into the home.
This in turn, would reduce the overall cost for care in the home.
To see which type of coverage would be best for you, contact Senior Benefit Services via our online quote request form.