When there is an emergency, the last thing you need to be worrying about is "Does Medicare cover your ambulance ride, ER visit, and hospital bed."
Here's the great thing, understanding whether they are covered is pretty easy once explained.
Together we will look at when and when not Medicare covers ambulance rides, ER visits, and hospital beds.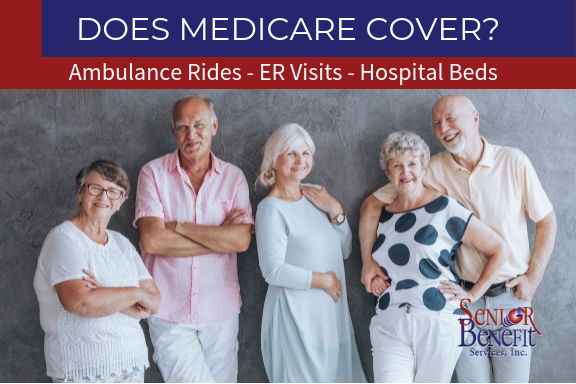 Does Medicare Cover Ambulance Rides?
Your Medicare Part B will be the insurance that covers your ambulance rides.
You will be covered to or from a hospital, critical access hospital, or a skilled nursing facility so long as other transportation could endanger your health.
There are also circumstances where Medicare may cover ambulance rides if you have End-Stage Renal Disease, require dialysis, and need transportation to and from the dialysis facility.

Ambulances Are Not Taxis
Keep in mind that Medicare will only pay for your ambulance to take you to the nearest medical facility capable of providing you the services that you need.
If you request the ambulance to take you to a medical facility that is farther away, you will be responsible for the extra cost.
Medicare will only pay for the cost to the closest suitable medical facility.
If for some reason, your local area does not offer suitable medical services, Medicare will pay for you to be transported to the closest acceptable facility.
Emergency Ambulance Rides
If you have an emergency, Medicare will pay for an ambulance to transport to the nearest hospital if your health is in danger by being transported by other means.
Generally, people who are in shock, unconscious or bleeding a lot, which required skilled medical treatment during transport will be covered by Medicare.
Medicare will also pay for air transportation by plane or helicopter if your health condition requires quick transport that ground transportation cannot provide.
Reasons for Air Transportation Coverage:
Your location cannot be easily accessed by ground transportation

Too far from a medical facility to be reached timely

Heavy traffic or other obstacles slowing ground transport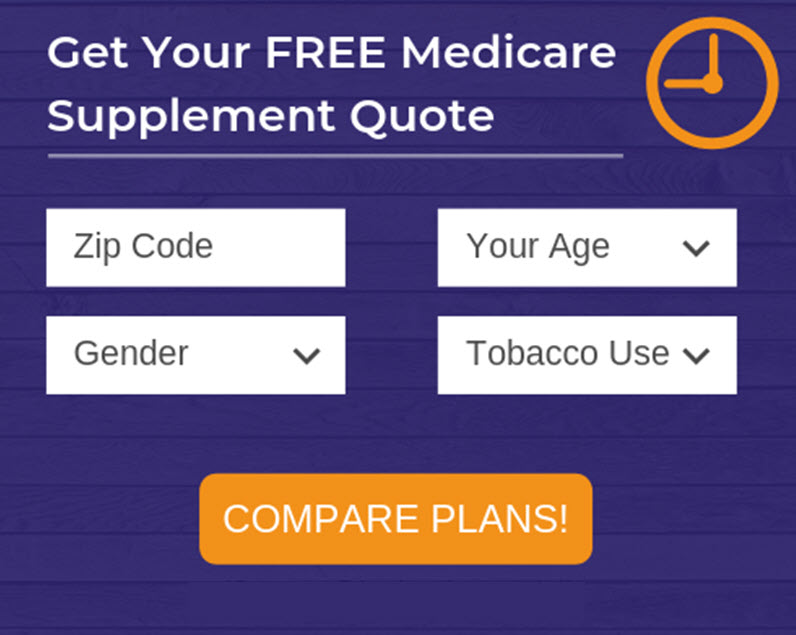 How Much Will An Ambulance Ride Cost Me?
This is the great thing about Medicare…
If they approve the charge, they will pay 80% of the MEDICARE APPROVED COST, not the amount that they charge.
This is usually hundreds or thousands of dollars cheaper than the bill you may receive in the mail.
You will only be responsible for paying 20% of the MEDICARE APPROVED COST once you have met your Medicare Part B deductible.
All ambulance companies must accept the Medicare-approved payment.
Does Medicare Cover ER Visits?
There is a strong likelihood that you or a loved one will need to visit an ER room.
If you find yourself in an ER, do you know what is covered and how much of the costs you will be responsible for?
"Almost 22% of Americans aged 65 and over had at least one ER visit in 2015, reported the Centers for Disease Control and Prevention (CDC), while one in 10 Americans aged 75 and over had at least two ER visits."
Medicare Part B covers your ER Visits when you suffer an injury, have an illness, or other possible life-threatening health conditions.
Part B covers most outpatient ER Visits, but if you admitted as an inpatient than your Part A hospital coverage will take over.
It is very common for patients to enter the ER and stay the night for observation but still be classified as an outpatient which requires a Part B co-pay and payment of the deductible.
How Much Will An ER Visit Cost Me?
The total cost of your ER visit will be based on the services you require.
However, typically, you will pay the following if you visit the ER:
Co-payment for the visit
Co-payment for each individual hospital service
20% of the Medicare Approved Costs
Part B deductible must be met
Of course, you can purchase Medicare Supplement Plans to cover some or all of those excess charges.
Senior Benefit Services has been helping Seniors for over 50 years.
You can contact one of our Medicare Experts to discuss Medicare Supplement Plans today.
Does Medicare Cover Hospital Beds?
Medicare Part B will cover hospital beds as durable medical equipment.
For Medicare to cover your hospital bed, your doctor must deem it medically necessary and must write you a prescription.
"It must be supplied by a medical equipment provider who is officially approved by Medicare." Says Joseph L. Matthews a Caring.com Expert.
"If the medical equipment supplier accepts "assignment" of the Medicare-approved amount for the bed, it can charge the patient no more than 20 percent of that approved amount. However, if the supplier does not accept assignment, it can charge whatever it wants beyond the Medicare approved amount. So, before ordering a hospital bed, ask not only if the supplier is enrolled in Medicare but also if they are a Medicare "participating" supplier. A participating supplier is required to accept assignment of the Medicare-approved amount. A supplier that is enrolled in Medicare, but isn't "participating," might accept assignment but isn't required to."

Take Action!
Hopefully, you have a better understanding of your Medicare coverages in case of an emergency.
Generally, if Medicare covers the service, you will be responsible for 20% of the Medicare Approved Costs unless you have supplemental insurance to cover those costs.
Senior Benefit Services offers multiple Senior health insurance options and can answer any questions you may have regarding Medicare and Supplements.
To make sure everything is understood correctly, give a Senior Benefit Expert a call today!