Trying to decide ​which company to purchase your Medicare Supplement Plan ​through can be confusing and stressful.  
But, it doesn't need to be:
​Figuring out the best medigap company for you will come down to your age, health, budget, and financial strength of the company.
In this post today, I will go over why ​Aetna is the best option for your Medicare Supplement needs in 2021.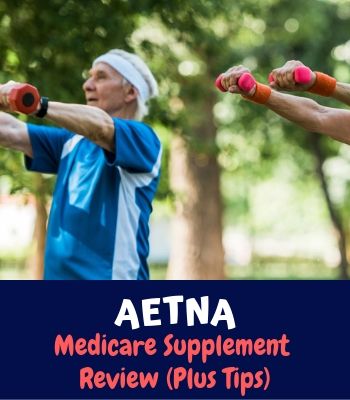 ​Aetna is also one of the 2019 Top Ten Medicare Supplement Insurance Companies.  
​Who Is ​Aetna?
Aetna paid their first medicare claim back in 1966 and has been around for over 160 years, ​which makes them one of the most stable Medigap companies around.
They have some of the least expensive insurance plans in the U.S. and are one of the most popular insurance companies offered due to their customer service and focus on the overall health of their customers.
They were purchased by CVS back in 2018 and currently have an A.M. Best rating of A (Excellent) based on their financial strength and claims paying ability.

​Aetna Medigap Plans Offered 
The benefit of a Medigap plan is that it was created specifically to cover the "gaps" that Original Medicare don't cover.
This usually ends up being about 20% of your total annual costs.
​This is why choosing the correct plan is essential when you are deciding on a Medsup plan.​
​With the right Medicare Supplement plan, you will have very little out-of-pocket cost.
The chart below highlights the most popular Medicare supplement ​options; F, G & N.
BENEFITS
PLAN N
PLAN G
PLAN F
Part A Hospital

Co-Insurance

YES
YES
YES
365 Hospital Reserve Days
YES
YES
YES
Part B Co-Insurance /Co-Payment
YES
YES
YES
Blood Benefit

(First 3 Pints)

YES
YES
YES
Hospice

Co-Insurance /

Co-Payment

YES
YES
YES
Skilled Nursing Facility Co-Insurance
YES
YES
YES
Part A Deductible
YES
YES
YES
Part B Deductible
NO
NO
YES
Part B

Excess Charge

NO
YES
YES
Foreign

Travel Benefit

80%
80%
80%
Out Of Pocket Limit
N/A
N/A
N/A
With any of these plans, you can ​visit any doctor or hospital in the country that accepts Medicare and no referrals are needed.
Prices will range depending on your location, age, and gender and along with their reputation, Aetna tends to be very competitive in many states across the country.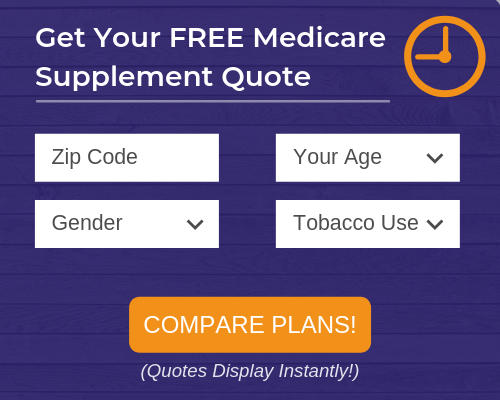 ​Aetna Medicare Supplement Plan G
Plan G is actually the most popular plan at ​Aetna.
Plan G is exactly the same as Plan F with one exception, the Part B deductible is not covered.
This deductible is $203 in 2021; however, the amount you save in monthly premium is ​usually much more than this annual deductible, which justifies choosing Plan G over Plan F.
​Aetna Medicare Supplement Plan F
While Plan F is the most comprehensive Medicare supplement currently available, starting in 2020, for new beneficiaries of Medicare it won't be an option.
If you already have a Plan F plan you will be perfectly fine and can stay in your plan.
​The Plan F is also going to be the most expensive option out of the 3 plans.
​We actually have an entire article here about what's happening to Medigap Plan F.
​Your best option if you miss the Plan F enrollment will be Plan G.
​AetnaMedicare Supplement Plan N
If you don't see a doctor as much then Plan N is a great option for you.  It comes with a $0 – $20 office visit copay and the lowest premium of the other two plans above.
​There are other out-of-pocket costs with plan N such as:
​Part B deductible of $203 in 2021
​$50 copay at the emergency room unless admitted
​Part B excess charges are not covered
​As you can see, you can pretty much get the coverage you will need from the 3 most popular plans, it comes down to how much coverage you need and how much you can afford monthly.
Why Buy ​Med​Supp​ Plans Through​ ​Aetna?
Senior Benefit has had a long relationship with ​Aetna and we are constantly helping our customers sign up with this insurance company.   
​Aetna has some of the most affordable rates in the industry and ​has established itself as one of the most well known brands for healthcare. 
On top of that, they have one of the strongest profiles for financial strength and claims paying ability.
​Check out our quick description below.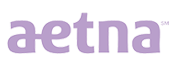 ​Aetna Medigap
​Aetna is now traded publicly on the NYSE under the stock symbol CVS.
They are headquartered in Hartford. CT.  The company offers various health insurance products such as medical, dental, pharmaceutical, long-term care, disability, and Medicare supplement plans.
Aetna maintains an A rating with A.M. Best.
Product Features
Some of The lowest rates in the industry
See any doctor who accepts Medicare patients.
​lowest rate increase percentages
Coverage that goes with you anywhere in the U.S.
​More Advanced underwriting for hard cases
Plans Offered By ​Aetna
Plan A, ​Plan B, Plan F, Plan G, Plan N
Senior Benefit Services Thinks
​Aetna is a household name for all types of insurance products and they don't drop the ball on their ​Medicare Supplement Plans.
Prices are reasonable and coverage is solid.
This is a great company to purchase a ​Medicare Supplement Plan through ​especially if you are looking for stability.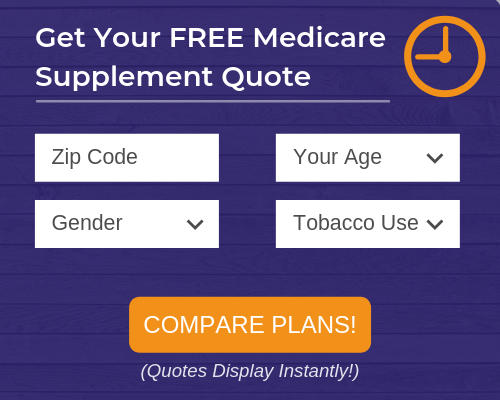 Take Action!
Senior Benefit Services will be able to help guide you through choosing a Medicare Supplement Plan.     
There are many factors that determine the Best Medicare Supplement Plan for you.   
The Experts at Senior Benefit Services have been specializing in helping seniors make the best Medigap insurance choices for over 50 years!     
Call now at 1-800-924-4727 or fill out the easy and convenient 'Start Free Comparison' form in this article.